The UK is rapidly urbanising, and we're struggling to feed ourselves sustainably. But luckily there are so many amazing budding entrepreneurs and ambitious thinkers out there who can imagine a world where city life and sustainable food go hand in hand. 
We loved coming together with so many potential changemakers at our Feeding the City Start Up workshop, where people formed groups and worked together to create big ideas for sustainable and ethical food business ideas. We welcomed people from diverse backgrounds and reasons for coming to the event.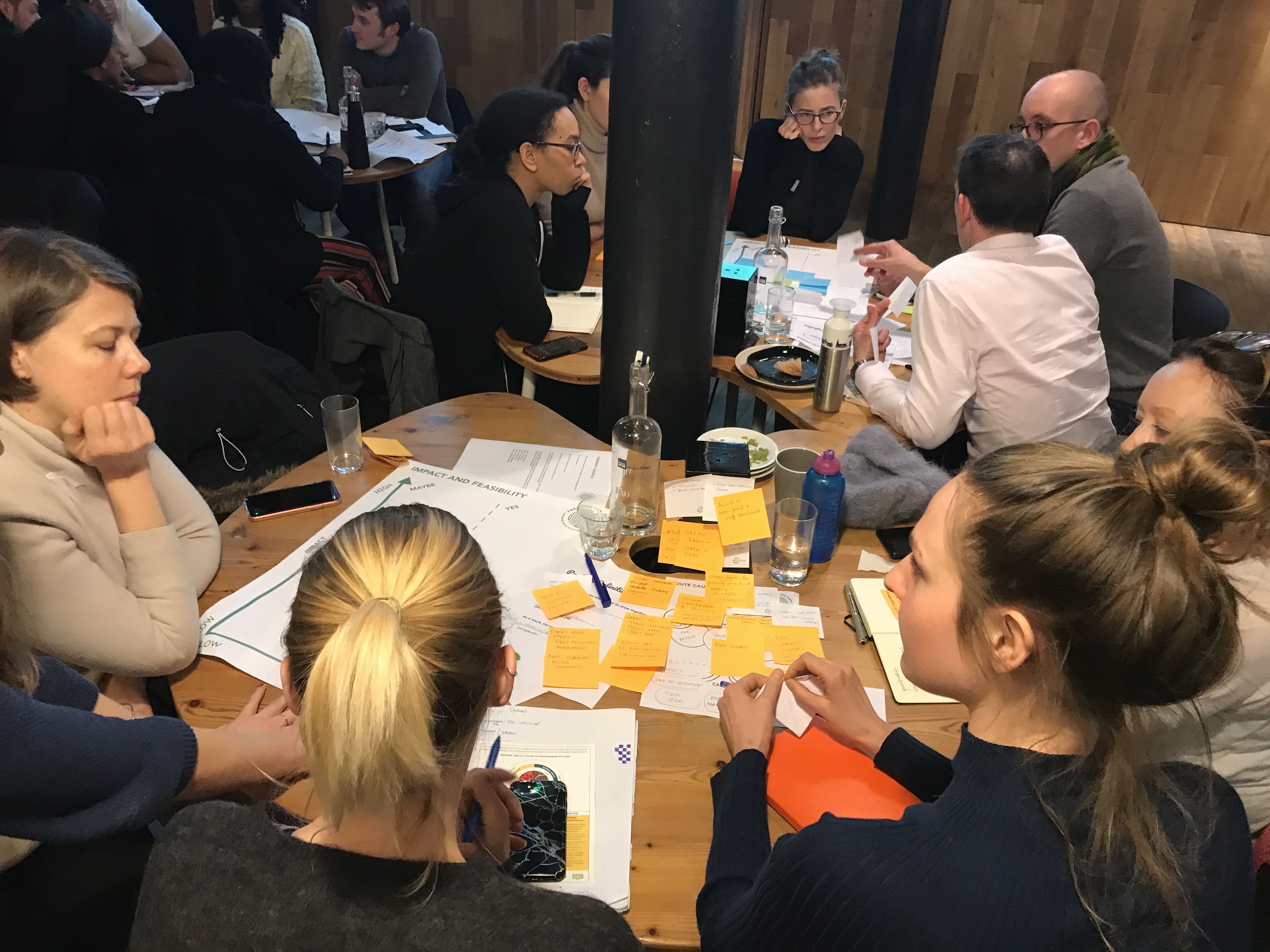 Some people came with a background in food and sustainability, IIaria told us, "I've worked in sustainable food for 7 years now I'm looking for the next project and to connect with people", while Merissa told us, "I'm doing a Masters in Sustainable Design and want to implement my learning in the real world." Others came with an interest and an idea they'd been mulling over, Dan told us, "I'm interested in reconnecting people to food and where it comes from, I'd like to run a community garden". 
We heard big ideas to tackle big challenges, including workshops to teach healthy eating to families, a new healthy food delivery service, a new after-school healthy food cafe for kids, and sustainable garden and eco fish-farming for communities.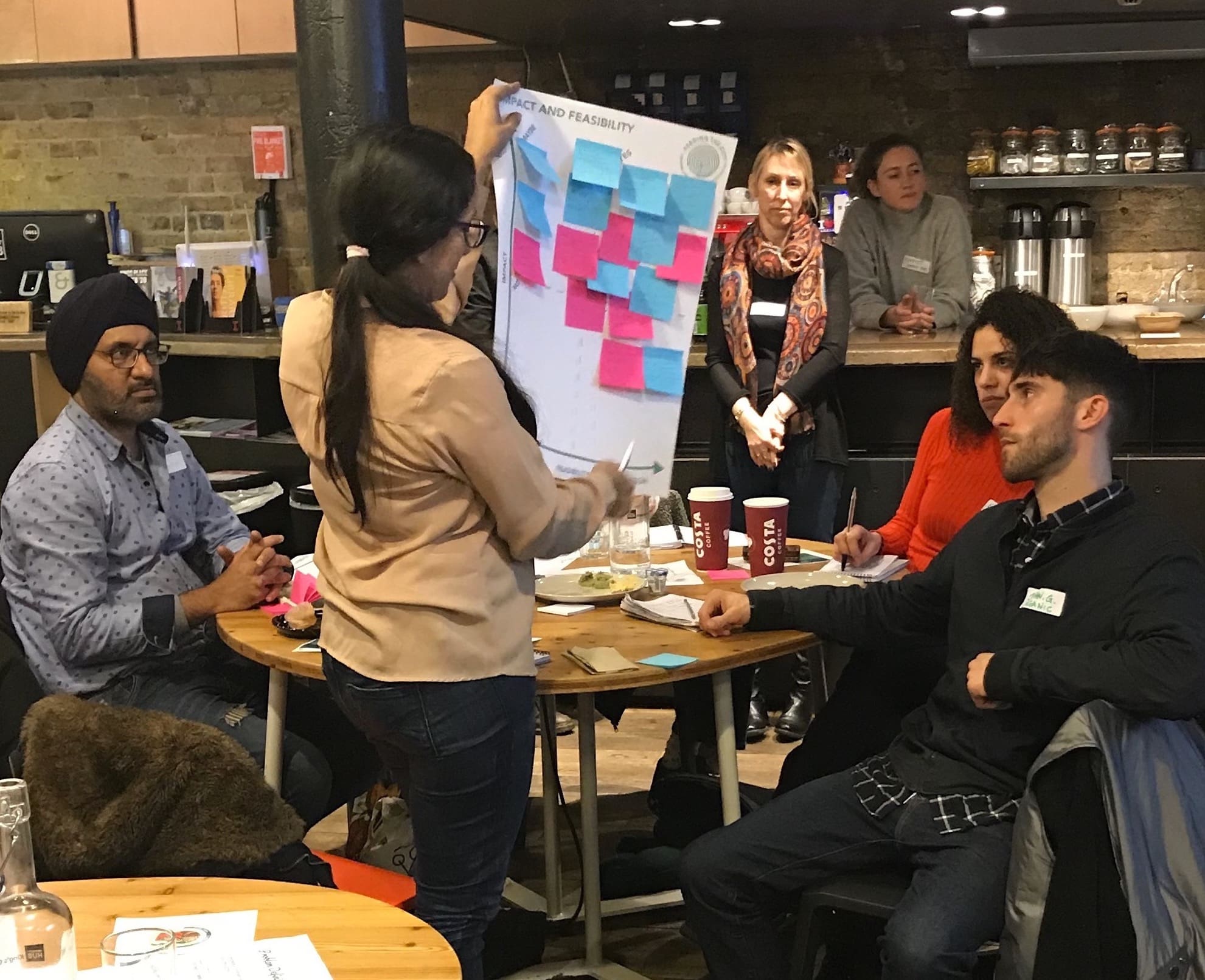 Social enterprises supported in previous years of our Feeding the City Start Up include: Tigermylk – a Bristol-based company that produces a sustainable milk alternative from tigernuts and Proof Bakery – a bakery and real bread subscription scheme that employs marginalised women and refugees in Coventry.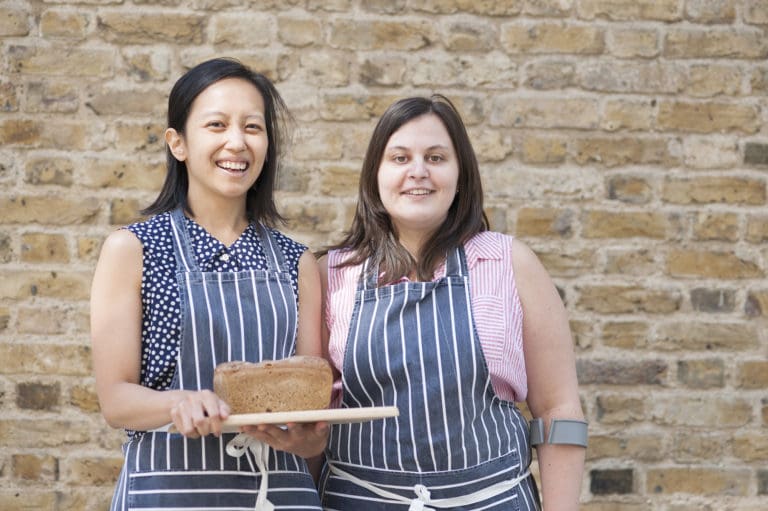 Feeding the City Start Up is a nationwide 12-month programme, open to individuals and teams that are passionate about creating sustainable food-related businesses that benefit communities. The lucky participants are supported to launch their impactful business through workshops, bursaries, mentoring and advice. 
If you have an idea for a food business that benefits your community, apply to bring your idea to life! Find out more and apply here by February 16, or reach out to [email protected] for more information.