Last week was International Women's day – a global day celebrating the social, economic, cultural and political achievements of women.
The world isn't perfect, but in the last couple of years there have been positive things to report when it comes to equality in business, especially in relation to social enterprises. Statistics show that when it comes to representation of women, disabled and BAME individuals in leadership positions, social enterprises are significantly more inclusive than traditional for-profits.
However, intersectional representation cannot only be the job of social enterprises. Businesses as a whole should be looking to be more inclusive and celebrate those achieving great things regardless of background.
It is in this spirit that we want to share a couple of stories behind some of Impact Hub King's Cross' female led enterprises, starting with some thoughts from business leader Servane Mouazan on how we can better celebrate women from diverse backgrounds delivering good solutions!
"GOOD WILL, OR INTRINSIC PASSION TO CHANGE THE WORLD IS NOT ENOUGH. YOU NEED BUSINESS DISCIPLINE."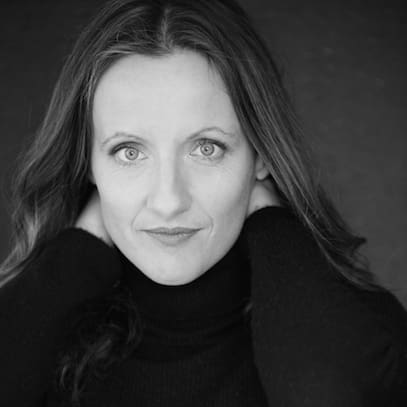 Servane Mouzan founded Ogunte and the ImpactWomen Network, to prove that women can solve pressing social & environmental issues and create commercial opportunities at the same time, when given the skills and space to do so. She is driven by supporting, connecting and promoting women who work in social enterprises, networks and campaigns, and contribute to making the world a better and more equitable place.
Her passion and drive for the work that she does to lift other women is inspirational, which is why we wanted to hear what she had to say about the challenges women face, how they could be better celebrated in business and what the world should look like 20 years from now.
Q. What are the primary barriers to women starting social enterprises?
A.The women we've supported over the years and whose work we've amplified through our campaigns, never lack great ideas.
The key issue when it comes to putting a business in place is something that men also experience. They need to make a real business case to be able to pilot, grow and sustain a social enterprise.
If the initial groundwork has not been laid, there will not be any business. So good will or intrinsic passion to change the world is not enough. You need business discipline.
However, this is not just a women's issue!
Saying this though, there are differences. When women need substantial investment for example, they are more likely to be discredited by investors than men. Of course there are are cases when investors simply don't understand their approach (especially if there isn't a woman on the investment committee), however the big problem is that because these different things are compounded they are often not offered the same level of money as men.
There is also the big myth persisting that women lack "confidence".
It's surreal how nobody challenges this concept. Women have a different understanding of risk, and often they have more at stake. Numerous studies prove that they develop in this world as more communal than agentic individuals  – which is a learned process, not natural – and that has an impact on how they assess "risk". It certainly doesn't mean they are risk averse or lack confidence to run businesses.
Q. How can we get better at celebrating women that are doing good in the social sector? 
A. Women need to have an equal place at the top of all media platforms and public events, and not just be celebrated as WOMEN in social enterprises.
When women are asked to talk, it's usually about topics that conform to a specific stereotype eg. confidence, having it all, how you cope with work and family, parenthood, how women are more "naturally" inclined to be in the social sector (oh dear…) and so on.
I often experience cringeworthy moments where women in social enterprises are introduced as having kids, or in relation to their role as a mother. But I rarely see men in mainstream business events being introduced this way or asked questions about parenthood from the outset. They stick to business. So we have to stop reinforcing the stereotypes and treat everyone equally.
In addition to this, we shouldn't revert necessarily to a pale stale way of presenting things.
We also need more intersectionality! We should put forward women from BAME communities, LGBT+, various abilities, as normal features of the business landscape (not just social enterprises).
We are bearing an uncomfortable stigma of having social enterprise leaders not being taken seriously by mainstream business people. Let's not do them a favour by reinforcing the stereotypes. We are not a community who should be expected to do good for free or cheap. We are not a secondary business category.

Q. In an ideal world what would the social enterprise landscape look like for women in 20 years?
A. In an ideal world, social enterprise is part of the mainstream business landscape and women are leading household brands. They have been called to the rescue because traditional businesses have failed miserably to include people at their heart and committed irreparable mistakes. Women from diverse backgrounds, and united in delivering good solutions, will be everyone's salvation.
If you'd like to continue this conversation and read more about some of the amazing female changemakers in our community you can do so here.