From production to processing and distribution to disposal, cities are littered with examples of how not to do it. We've seen the impact of shocks on our food systems with COVID-19, and we know there's a better way to feed our cities and support local communities. 
So we're excited to launch the early stage version of our Feeding the City programme in Germany, lead locally by the team at Impact Hub Berlin, and supported by Bank of America. The programme will provide 6-months of intensive support, including: workshops, 1:1 mentoring and coaching as well as financial and peer support to help people realise big ideas for new food enterprises that benefit their communities. 
The team at IH Berlin shared their thoughts, "We are very excited to bring Feeding the City to Germany! Food consumption and production is such an important topic and has a huge impact on our climate and our society, especially in cities. It is also a very emotional topic, food is part of everyone's lives. We urgently need sustainable solutions that work for both – people from all backgrounds and the environment."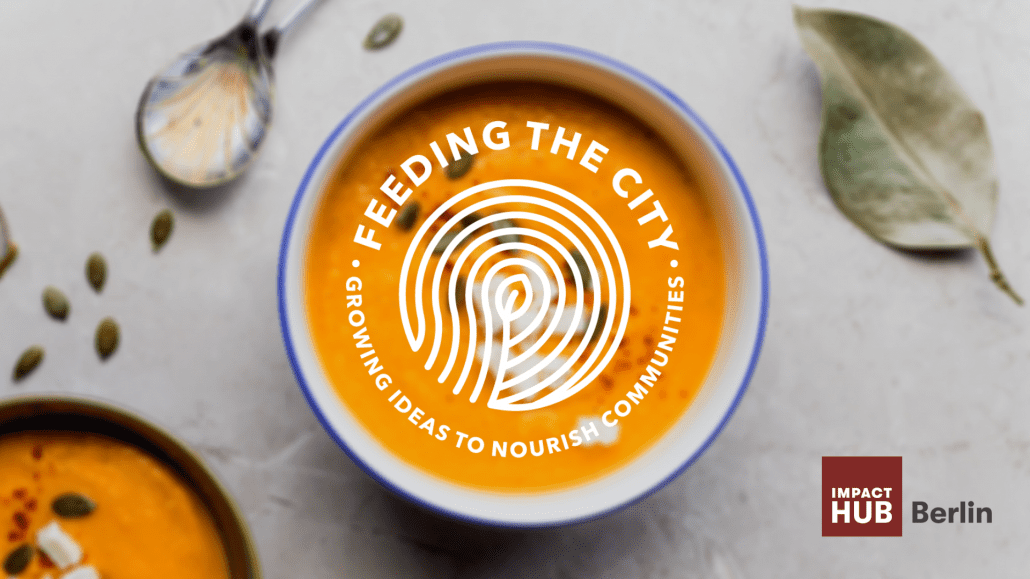 From sustainable dairy-free milk alternatives, to sourdough bakeries that are providing meaningful employment opportunities to refugees, see the social enterprises brought to life across the UK since the programme started here.
We spoke to Andrea Sullivan, International Executive for Global ESG & Sustainable Finance at Bank of America to get their thoughts: "Feeding the City is an unique programme that works to develop community food enterprises and is a strong example of how local innovation can have a significant impact on the way we produce and consume food, while reducing waste and creating employment.
"We have been collaborating with Impact Hub since 2018 – supporting its launch in the UK and its expansion to Germany this year. Along with funding, our employees have been involved in the selection of enterprises and mentoring entrepreneurs, helping them to develop viable, sustainable solutions to tackle our current, unsustainable food chain. We look forward to our continued partnership and driving further progress in this space."
We're looking forward to seeing the great ideas people come up with to make the food system more sustainable and equal for all!