After 3 months of seeding new ideas, 6 out of 12 teams have been selected to join the Feeding the City: Start Up Cohort 2021.
Powered by Bank of America and Connect Fund, in partnership with Sustain, this programme will take the entrepreneurs through phases 2 and 3: 'growing' and 'harvesting' solutions to London's current food challenges.
They will be supported by newly allocated mentors, business workshops and peer support.
See which ideas have made it onto this year's cohort:
Foridge Food

70% of all food waste is generated in the home, negatively impacting our environment through increased C02 emissions. Foridge Food will enable people to use up their perishable food by suggesting healthy recipes based on what they have in their kitchen, reducing food waste and saving people money.
Frooted

Frooted helps people be their best selves every day. Their blenderless DIY smoothies improve digestive health and emotional wellbeing, by providing easy consumption to a recommended amount of 30 different plants per week. Not only do you get to eat more fruits and vegetables, but also a wide range of plants including seeds, legumes, whole grains, herbs, and spices.
This combination creates happy tummies fuelled to promote health and balance so we can thrive. As well as being delicious, Frooted strives for zero household food waste and a sustainable future.
Root Cause Cafe

Roots Cause Cafe is a community cafe in Hackney, ran by diverse volunteers in the community. They will provide healthy meals and emergency accommodation for vulnerable adults. The cafe aims to offer a safe and creative space for self-discovery and improved outlook and prospects. Customers will be able to pay for a meal, drink or shelter for individuals in need.
The start-up's focus is to improve mental well-being, reduce food waste and relieve poverty. This will entail a full-cycle training programme starting with the root cause of shelter, well-being, holistic and educational training. After successful completion of the programme, the beneficiaries will be able to contribute back to the economy, while developing their confidence and independence.
Holdfast Bakery

Holdfast Bakery is a new social enterprise from SMART London, a charity in the heart of Chelsea that supports those with a history of mental ill health. They believe in the importance of purposeful activity and a sense of belonging, in the route to wellness.
Holdfast will train and employ those who come to SMART in the baking of great sourdough loaves for our community, delivering them by bike and on foot. Their bread is real, properly made, using ancient methods, full of nutrition and sitting at the centre of a table that brings a whole community together.
The Breakfast Collective

The Breakfast Collective is a Hackney-based start-up on a mission to help you start your day in the right way with delicious organic granola, muesli and porridge made with UK-grown organic oats.
The founders, Lucy and Evan, want to help people eat and feel better by working more in harmony with the natural world – making sustainable food that is nutritious for both people and planet.
The Ferm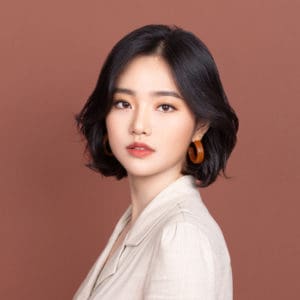 The Ferm is a zero-waste vegan kimchi (Korean dish of spicy pickles) brand that utilizes commonly wasted byproducts from farms and distributors to make nutritious, delicious probiotic foods.
They aim to make you feel good in your gut and good for the planet one jar at a time.
Want to find out more about business support at Impact Hub King's Cross? Discover our current programmes.
Impact in your Inbox
Get the latest opportunities, news, and offers to inspire, connect and enable you
[gravityform id=1 ajax=true title=false description=false]