Islington, February 2022 – Impact Hub King's Cross has launched a new fully-funded programme that supports Londoners from underserved communities to launch businesses with a circular economy model.
The Circular Start Up

is unique in joining-up climate, inclusion and entrepreneurship, to address the challenges of consumption and economic disparity.

With support from

JPMorgan Chase & Co.

, the programme will run for 18 months to help participants turn their sustainable ideas into reality.
The climate and inclusion challenge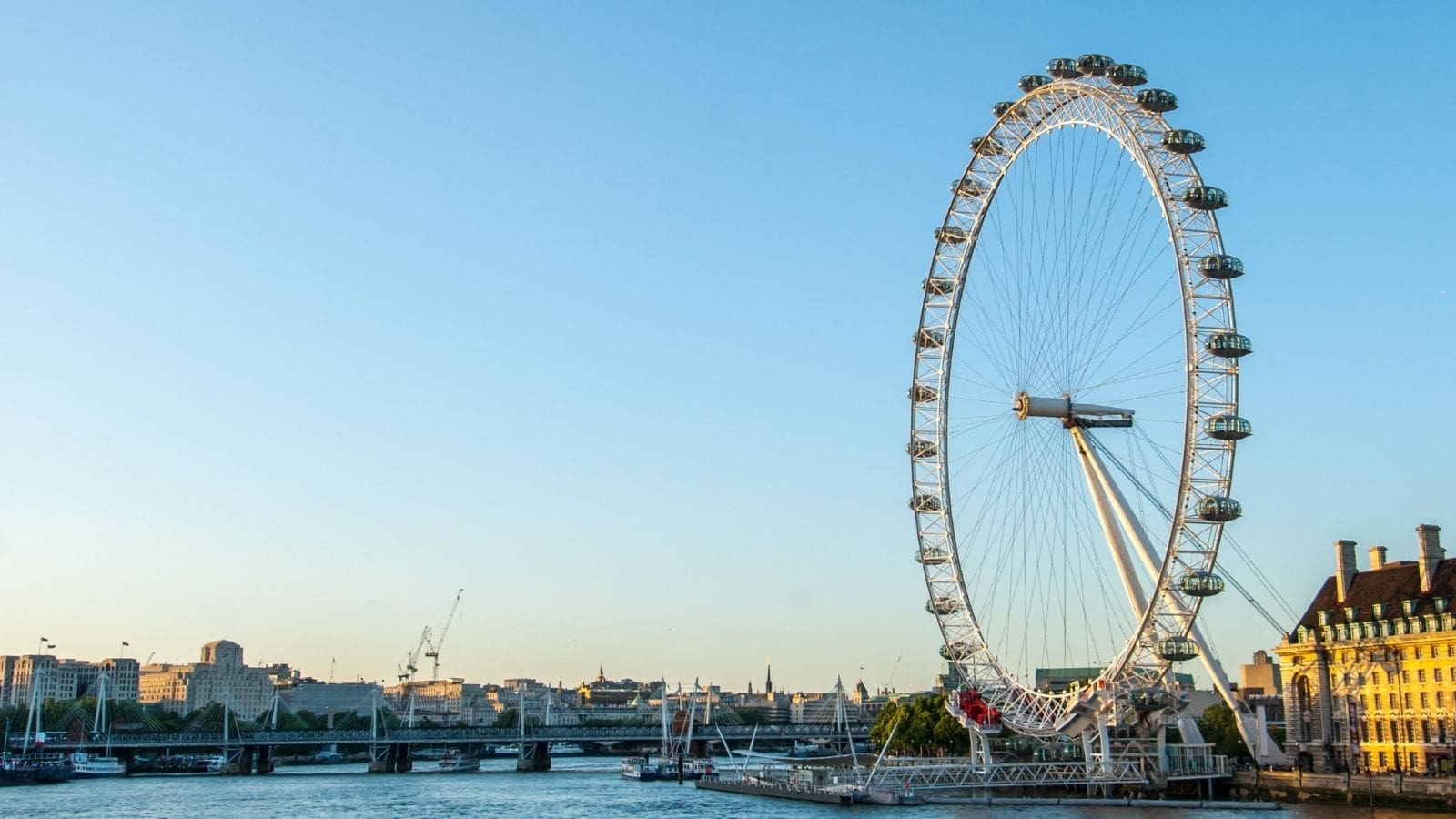 In London alone, 7m tonnes of waste is produced from homes, public buildings, and businesses each year. Of this, only 52 per cent is currently recycled and performance has stagnated.
At the same time, the capital city still lacks diversity in business leadership. ​​The Federation of Small Businesses recently published research showing that only 15% of SMEs are women-led and less than 5% are led by a majority Black and minority ethnic leadership team (compared to the 42% of London working population).
Finally, the sustainable business sector is still relatively new. 37% of UK Net Zero companies are at an early stage with the majority located in London, highlighting the demand for wider support for new start-ups.  
Our startup solution
Instant Pickup, a sustainable startup and participant of Impact Hub King's Cross' New Roots programme 2020.
The Circular Start Up is unique in addressing all three of these climate, social and enterprise challenges. Particularly encouraging applications from underserved groups, this free programme provides a launchpad for individuals to start a business and make their circular solutions a reality. 
Over 18 months, participants can apply their entrepreneurial spirit to build the skills, confidence and networks needed in circular economy business, with support from mentors, peers and business experts. 
"Both climate change and inclusion, as well as their intersection, have become a key focus for Impact Hub King's Cross. Our partnership with JP Morgan Chase & Co. has provided a unique opportunity to support aspiring social entrepreneurs from London currently not included in the circular economy ecosystem" – Angelica Santodomingo, Senior Programmes Manager at Impact Hub King's Cross. 
J.P. Morgan is committed to applying capital, data, expertise and other resources to help address climate change and promote long-term, innovative solutions for a more sustainable future. This philanthropic investment helps to advance the transition to a low-carbon economy and builds upon the firm's broader commitment to environmental sustainability. The firm has set a target to finance and facilitate $2.5 trillion over the next 10 years to address climate change and contribute to sustainable development and has also announced a Paris-aligned financing commitment and sector-specific emissions reductions targets and methodology.
'The circular economy gives us a tool to tackle climate change and biodiversity loss together, while generating opportunities for economic growth that also benefit society. We are excited to support Impact Hub King's Cross in their incubator to help entrepreneurial Londoners launch and grow their businesses active in the circular and green economies," said Oliver Gregson, Region Head UK, Channel Islands & Ireland for J.P. Morgan Private Bank.
Applications open on Friday 4 February, and the deadline to apply is 13 March 2022.
What do we mean by 'circular economy'?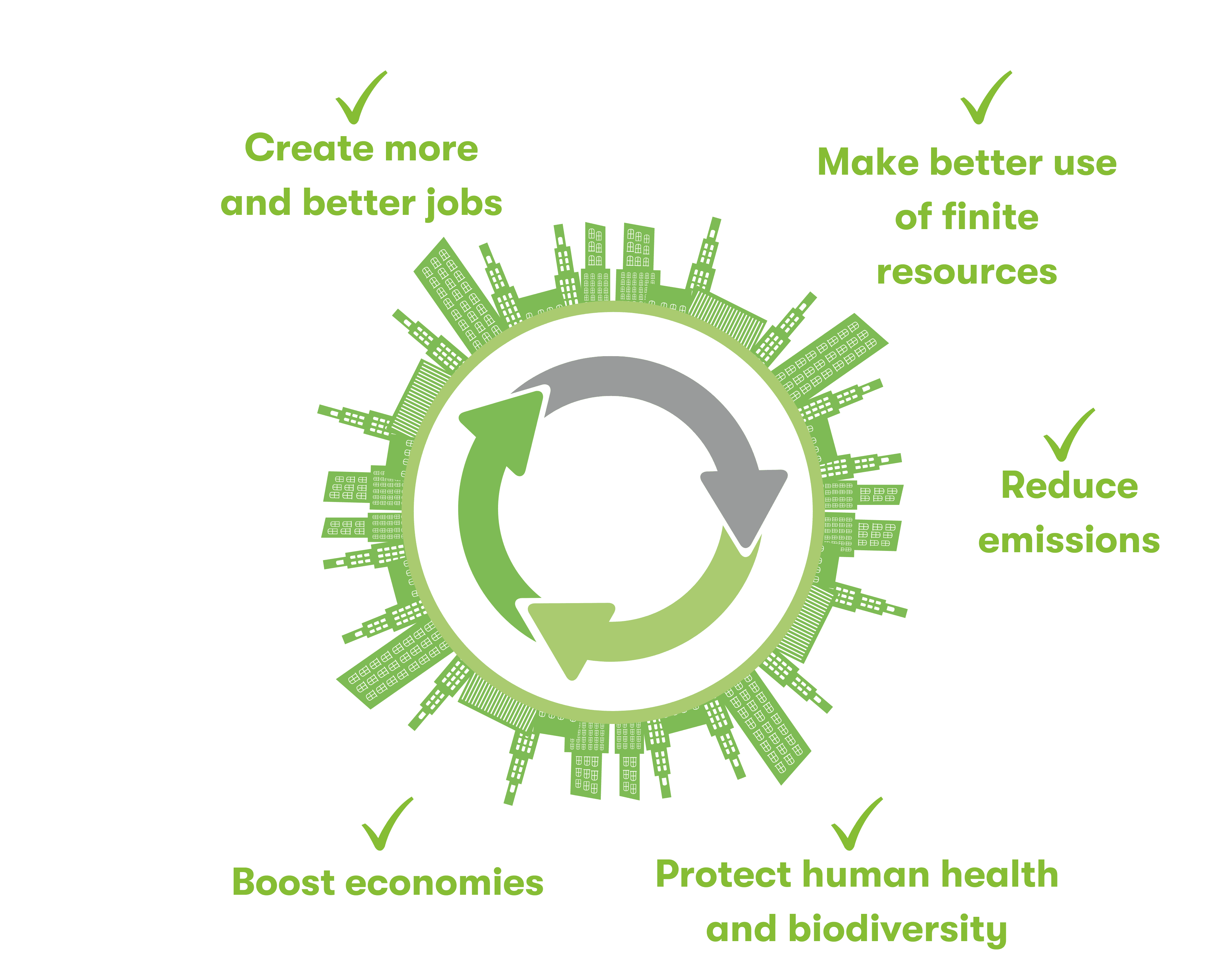 Key benefits identified of the circular economy.
The world operates in a linear economic model that takes, makes, uses, and wastes in a way that's not sustainable nor economical. It is estimated that by 2050, global demand for resources will triple to US$130 billion tons annually, which will then overuse earth's capacity by more than 400%. Yet, only 8.6% of the global economy is circular today (source: https://privatebank.jpmorgan.com/gl/en/insights/investing/in-the-loop-why-consider-a-circular-economy).
Circular economy is a powerful model of principles and activities that aim to keep the value of resources, materials, components, and products for as long as possible in the economy. The circular model aims to redefine growth, focusing on positive society-wide benefits that build economic, natural, and social capital.
Put in practical terms, this could be creating a rental service for household tools, or repurposing unused textiles into sellable products.
Pioneers for Impact–Driven Business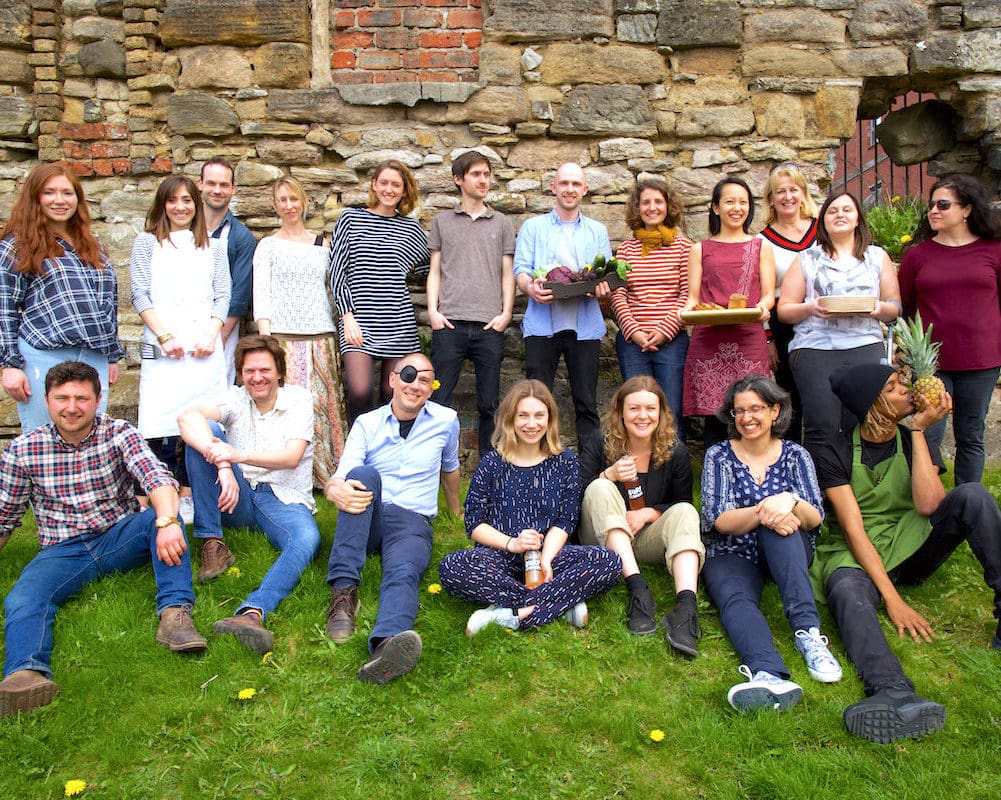 The Feeding the City Start Up cohort 2018.
For nearly 15 years, Impact Hub King's Cross has been catalysing entrepreneurial action for a fair and sustainable future. Alongside an impact-driven coworking space in Central London, it runs business support programmes for ethical and diverse entrepreneurs. Feeding the City has run for 5 years to help sustainable food businesses start and grow, while New Roots offers mentorship and peer-support local entrepreneurs from minority ethinic backgrounds.
Now, it's ready to catalyse the circular economy – and bring everyone with them.
Learn more about the Circular Start Up and find out how you can join as a participant or partner.