th or without a deal, and three years on from the referendum we still don't fully understand how leaving the UK will impact our day to day lives.
It is a complicated situation, especially when you start to think about the fact that  it's not just decent work and economic growth that Brexit could Impact.
Thankfully there are some great organisations working to help protect our environment, economy and overall sustainability of the UK, even after we leave the EU.
We spoke about SDG#8 to some of our members who are working hard to ensure a brighter future for all regardless of whether we leave the EU with a deal or not.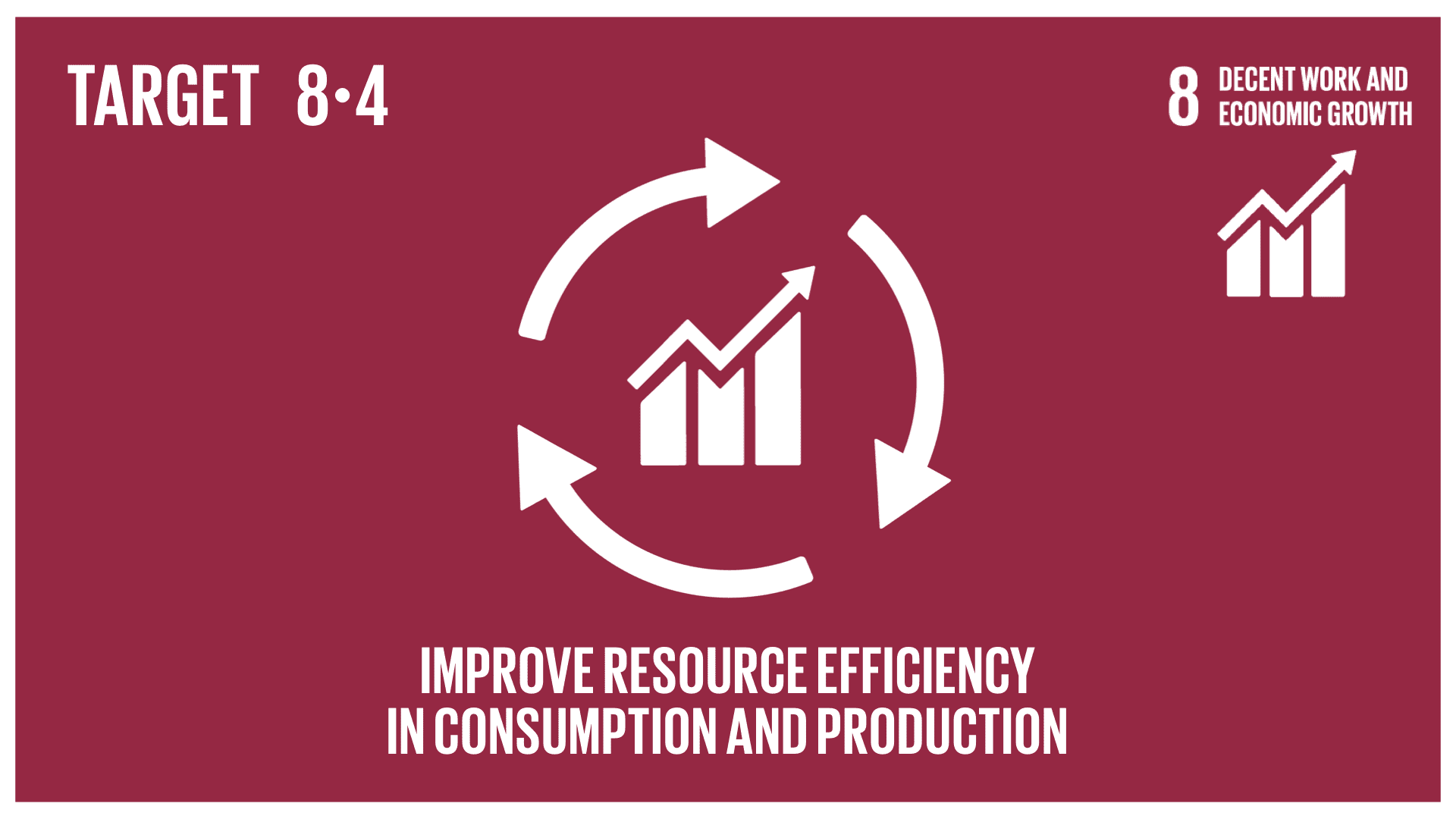 A brighter future for people and planet
A failed Brexit negotiation not only means an uncertain future for decent work opportunities in the UK, but also uncertainty in terms of existing regulations. Hubbers CHEM Trust have been campaigning to ensure that the UK is protected from problematic chemicals after we leave the EU.
WE SPOKE TO KATE YOUNG WHO WORKS AS A BREXIT AND CHEMICALS CAMPAIGNER FOR CHEM TRUST TO FIND OUT MORE:
"CHEM Trust is an NGO that works at European, UK and International levels to prevent man-made chemicals from causing long-term damage to wildlife or humans, by ensuring that chemicals which cause harm are substituted with safer alternatives. We have been working on the issue of chemicals and Brexit (see here: http://www.chemtrust.org/brexit) for the last two years to ensure the UK is protected from problematic chemicals after Brexit.

People and wildlife in the UK are currently protected from harmful chemicals by the most sophisticated regulation system in the world – the EU 's chemical regulation, REACH, administered by the European Chemicals Agency ECHAin Helsinki.

On 22nd June 2016 the UK voted in a referendum to leave the EU. The process of leaving the EU – Brexit – presents many risks for environmental and other regulation in the UK.

In CHEM Trust's view the UK should aim to stay as close as possible to REACH, for example including it in any Free Trade Agreement negotiated with the rest of the EU. We consider that any new regulatory system would be expensive to create and would be very unlikely to provide the same level of protection of public and the environment. We also consider that there are real benefits to the EU27 of the UK remaining part of REACH.

It is vital that a post-Brexit Britain continues to have an effective system to protect people and the environment from hazardous chemicals, such as those that can accumulate in our bodies or disrupt our hormones."
A sustainable future for all
Hubbers PUR Projet work closely with companies to help them consider not only their environmental impact, but their supply chains too.
Supply chains are incredibly important to consider when talking about decent work and economic conditions as the current lack of transparency leads to the increase of modern forms of slavery. Many of us benefit from modern slavery everyday. A useful resource to really understand how much modern slavery surrounds you can be found here (http://slaveryfootprint.org/survey/#where_do_you_live).
WE SPOKE TO MAXIMILIEN SIMON FROM PUR PROJET ABOUT HOW THEY ARE WORKING TO HELP OTHERS SEE THE IMPACT THAT THEY HAVE ON PEOPLE AND THE PLANET:
"At PUR Projet, we are helping companies to consider their environmental impact – and to act on it. We mostly do this by improving the sustainability of their supply chains and restoring the ecosystems they rely upon.

PUR Projet is now developing projects in more than 40 countries across all continents. Although our main expertise lies in agroforestry, we also operate projects focused on coral restoration, supply chain certification and forest conservation.

From Impact Hub King's Cross, Emilia and I are working on projects in Europe, which we develop mainly in partnership with the hospitality group AccorHotels and its sustainability program Plant for the Planet.

Participating hotels are making savings on their laundry services and reinvest 50% of those savings in tree planting projects aimed at strengthening agricultural systems and regenerating degraded landscapes.

Planting trees within farms leads to numerous benefits for farmers and for the environment such as improvement of soil structure and water storage capacity, reduction of erosion, income diversification, increase of biodiversity, carbon sequestration…

In a time where the threats on our planet are more critical than ever, we believe acting with farmers on building a sustainable agriculture whilst actively fighting against climate change is crucial."

A brighter future for decent work and economic growth
Hubbers Junxion work with organisations so that they can articulate their purpose, share their stories and measure/ report on the progress that that has been made in making that impact.
We asked them how their purpose affects decent work and economic growth in a broader sense. Here's what they said:
"Our purpose is helping to accelerate the shift to a new economy that is emerging – one that is fair, inclusive, environmentally sustainable and provides equitable opportunities for prosperity. When people are treated fairly and decently, they can show up in the workplace as their true, authentic selves. That in turn helps their company succeed and grow."
This implies that decent work and economic growth is adaptable. It is something that raises people up, and allows them to be themselves. It is impactful and provides space for everyone to have opportunities that they can benefit from.
The UN states that encouraging entrepreneurship and job creation is key to this, as is implementing effective measures to eradicate forced labour, slavery and human trafficking.
We continue to be inspired by the incredible work of our Impact Hubbers. Of course there is a lot to be done, and a lot to be done to rectify these things both within the UK and beyond. We may not know the true effects of Brexit yet, but we can always strive to improve the world in our own ways.