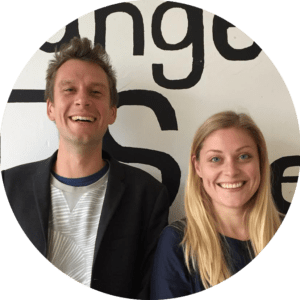 I was recently invited to speak at the Feeding the City ideation workshop, where people with a shared passion for food and sustainability came together in the desire to develop solutions to the urban food challenges in our cities. This is something I feel passionately about.
Over the last few years, I've seen the challenges that families and individuals have in accessing fresh, healthy food by volunteering with my local food bank and on the other hand i've seen the large quantities of surplus food that goes wasted from the commercial and consumer food supply chains. I've also worked for various organic veg-box schemes in London and i'm frustrated by the glamorisation of vegetables. A good, balanced and healthy diet should be accessible to everyone. I believe that the best way to achieve this is by getting people to start cooking from scratch!
Cooking from scratch has been shown to improve overall health and reduce consumption ofunhealthy foods. With diet as the second greatest cause of death globally and childhood obesity on the rise it's a simple, everyday activity which can have huge benefits! Plus there's the enjoyment you get from cooking for friends and family and learning and tasting new ingredients that I feel is irreplaceable with pre-prepared or frozen meals (which have a time and place, just not everyday!).
A year ago I started Make Kit, a vegan and vegetarian meal kit delivery service that funds community cooking courses and meals for families in need. Our mission is to make a balanced, nutritious diet accessible to all. We were inspired off the back of an NHS research that identified three key barriers to a healthy diet, the lack of time to cook from scratch, the lack of knowledge of how to cook healthily and perceived high cost of healthy food. With our recipe kits they take the hassle out of planning what to cook and are naturally healthier filled with more of your 5-a-day, wholegrains and low in salt and unhealthy fats and sugars. To make them accessible to all, we provide our kits for free via our cooking courses in joint-partnership with local schools, youth clubs and children's centres with a focus on accessing families and young people on low-incomes and suffering diet-related illness.
Programmes like Feeding the City, provide the necessary support to incubate and nurture an idea from its initial stages through to a real life project. Two months may not seem like a long time to develop and idea before starting up, but it's definitely the best way. It makes you focus on the real-life outcomes and possibilities and turns you into a great decision-maker! I remember meeting my business partner, Steve Wilson, the chef of Make Kit and in 24 hours we'd decided to run a kickstarter to raise £20,000 and within a week chosen our brand name and developed our campaign video! By bringing together people with a focus and passion for solving the same problem, great ideas come to life and it'll be fantastic to see the fruits of the Feeding the City programme in a year!
Go to www.makekitfood.com
Get 30% your first order with JUSTMAKEKIT
Follow us on social: @makekitfood
Make Kit is a start-up social enterprise, that designs meat-free meal kits to make cooking from scratch super-easy and super-tasty. Every purchase helps fund their community cooking courses and meals for families in need.