Today we are continuing on with our celebration of women in Social Enterprise by sharing three stories from our community of female changemakers making a difference.
These three women are just a small proportion of the changemakers we have within our community and the brilliant impact that they're making.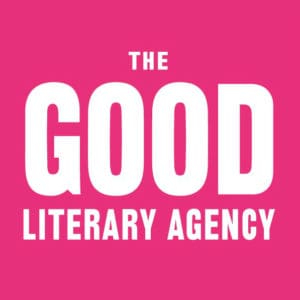 The Good Literary Agency is a social enterprise literary agency from the team behind the award-winning book The Good Immigrant.
Inspired by a desire to increase opportunities for representation for all writers under-represented in mainstream publishing, they are focused on discovering, developing and launching the careers of writers of colour, disability, working class, LGBTQ+ and anyone who feels their story is not being told in the mainstream.
The agency received a grant for over half a million pounds to fund them for three years from Arts Council England in December 2017 as part of its "significant first step in the Arts Council's commitment to promoting and sustaining diversity in the publishing sector".
Julia's co-founder, Nikesh Shukla said the following with the Guardian:
"I'm really excited to get the agency started and get some amazing people on board to help find the next generation of diverse writers who represent the many stories Britain has to tell. As we head towards an uncertain future, now is the time to find, nurture and platform the writers who will tell the stories of all of us."
Expanding on this, Julia explains why the work they are doing with The Good Literary Agency is so important:
There are lots of talented writers, but if you haven't been to an elite school or university you haven't necessarily had the opportunity to perfect your craft in the same way – yet. Helping talented authors with developing their work is a big part of what we want to do. If you look at fiction then you have to look at how many writers have done creative writing courses or MAs and how much these cost in both money and the time you need to devote to them. If you look at non-fiction then you have to look at how social mobility hasn't seen enough scientists / historians / professionals coming through from under-represented backgrounds. All of this is not to ignore that there is unconscious bias at work in parts of publishing and particularly in the simply prejudiced assumptions some publishers make about what readers will or won't read based on what's sold in the past. Publishing has a problem and we should all work together to solve it whilst recognising that there are big societal issues at work as well.
Read her full interview here and go support diverse authors here.
Our second female changemaker is Becca Bland from Stand Alone

Stand Alone helps people of all ages that have become estranged or disowned from their family or a key family member. Not all adults in the UK have a close and functional family experience. With research showing that 1 in 5 families in the UK will be affected by estrangement and that over 5 million people have cut contact with at least one family member an organisation like this is key.
Here's why Becca believes the work she's doing with Stand Alone is so important:
I first became aware of the difficulties faced by students who are estranged from their families after I wrote about my own family estrangement in the media in 2012. A good proportion of the responses to these articles came from undergraduates, outlining the extremely challenging conditions they faced while trying to complete their degree without the support of a family network.

The emails I received often started by outlining the circumstances that had led to the estrangement. Abuse was often mentioned: many felt that cutting contact with the family that had mistreated them was safer for their emotional and physical well-being. Some young people had been rejected by their family after coming out as lesbian or gay.

Others had struggled with contrasting morals, values and beliefs to their family of origin, and were distanced from their family when they rejected an arranged marriage or a future that did not include the freedom to study or work.

Our direct support services are currently focussed in London, Sheffield and Newcastle.

We run support groups, a range of therapeutic workshops and a programme to connect people for ongoing emotional support for that is estranged to get the help they need.
Read more about the story behind Stand Alone here and support them here.
Finally, we have Anne France from On5
ON5 delivers innovative web-based energy efficiency services to households, businesses, and all types of local institutions including schools and local communities.
These services are relevant in a large range of sectors from retail (Auchan, Carrefour, Bricorama, Kingfischer) to banks (BNP), insurance companies (MAAF), transportation (SNCF), Industry and Energy (SHV, Eriks, Esso, Total, ERDF) and the public sector.
Here's how Anne France and her team are making a change in the world:
At ON5, we are working towards our mission to lower greenhouse emissions in the UK by helping businesses, customers, employees and communities to be more energy efficient.

We design digital programmes to help reduce energy consumption, energy costs and carbon emissions. For a bigger impact, we combine our digital programmes with awareness-raising workshops. In a dynamic of constant innovation, we mobilize our energy and our desire for efficiency to create real links between individuals and businesses, alongside our partners.
Find out more about what ON5 does here.
We hope that you enjoyed reading these stories from just a few of the female changemakers that we have in our community. If you want to see more, be sure to check out the rest of our blog here.