For the third year running, we're supporting local people from a Black, Asian and minority ethnic background with an interest in entrepreneurship.
Powered by GoDaddy, the New Roots programme helps turn ideas into thriving enterprises and careers, while accelerating diversity and inclusion to the entrepreneurial sector.
Meet the 20 individuals joining the programme cohort:
New Roots Cohort 2021/22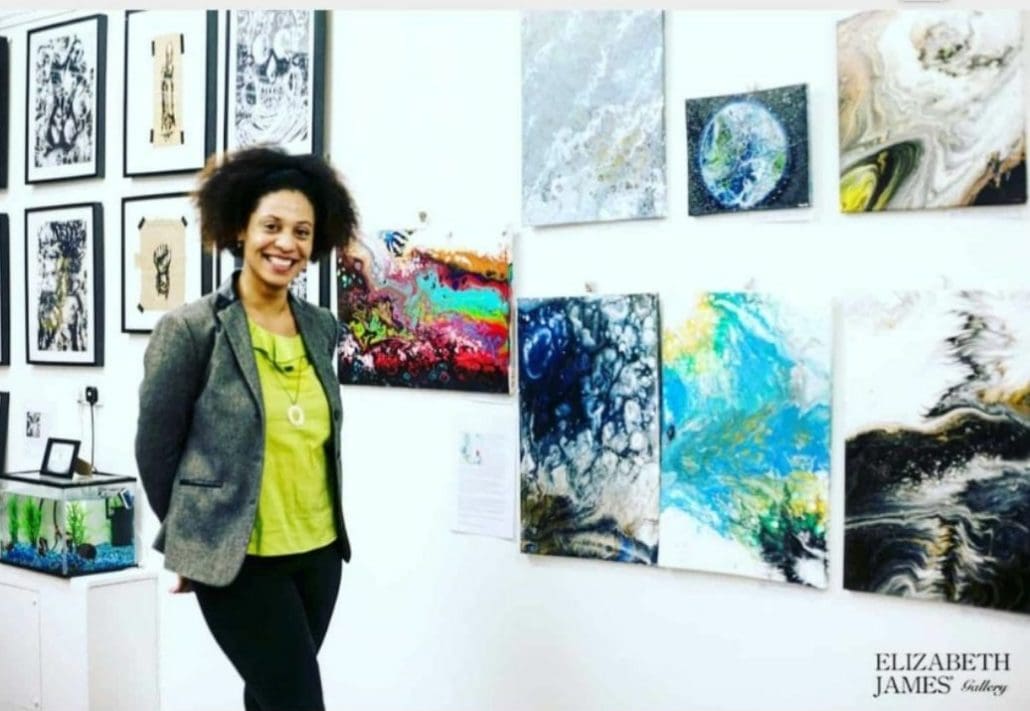 Aneta Ten
Aneta has a passion for painting. She feels she can best express herself through art and would like to pass that freedom and happiness on to people through her work.
Her ultimate goal is to dress as many homes and offices with her paintings, so it can be her sole channel of income.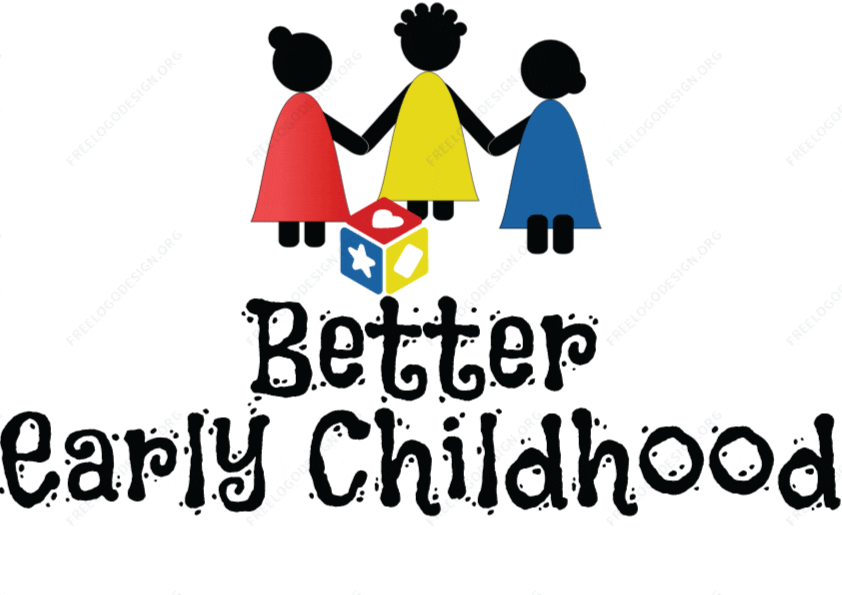 Ibrahim Khali
Ibrahim wants to contribute towards building better societies by focusing on early education for vulnerable children.
His ambition is to provide free early childhood education for children in developing countries, starting in small cities in Iraq and Syria and later expanding in MENA.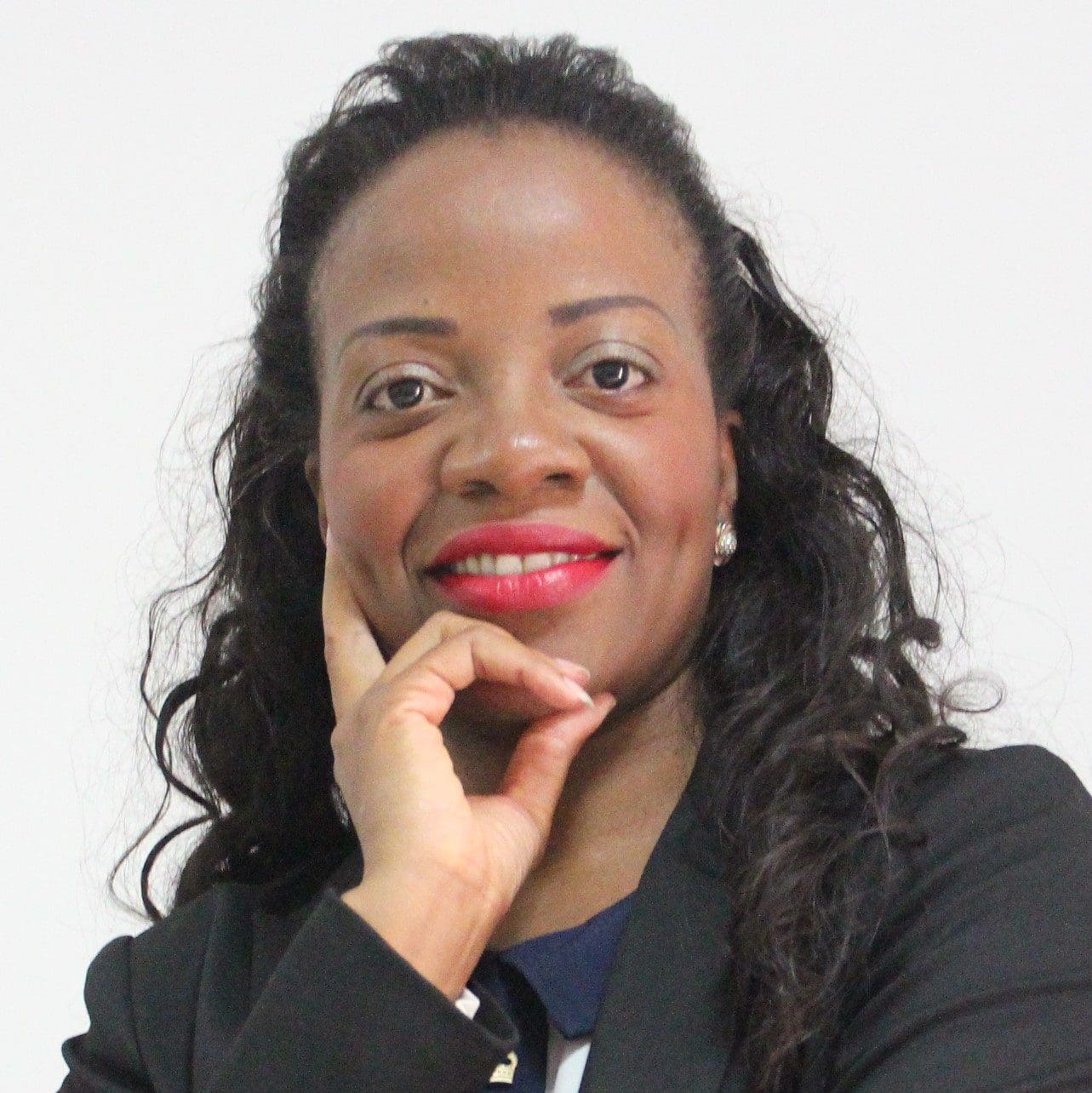 Kudielela Santana
Kudiela is passionate about helping others. This led her to start Management of Knowledge, a business consultancy and training company for startups, with the support of highly experienced and motivated mentors. They also tap into the local resources of councils, libraries and higher education language colleges.
The idea was born out of the need to support both UK companies looking to invest in Portuguese speaking countries, as well as supporting startups in the Portuguese speaking communities.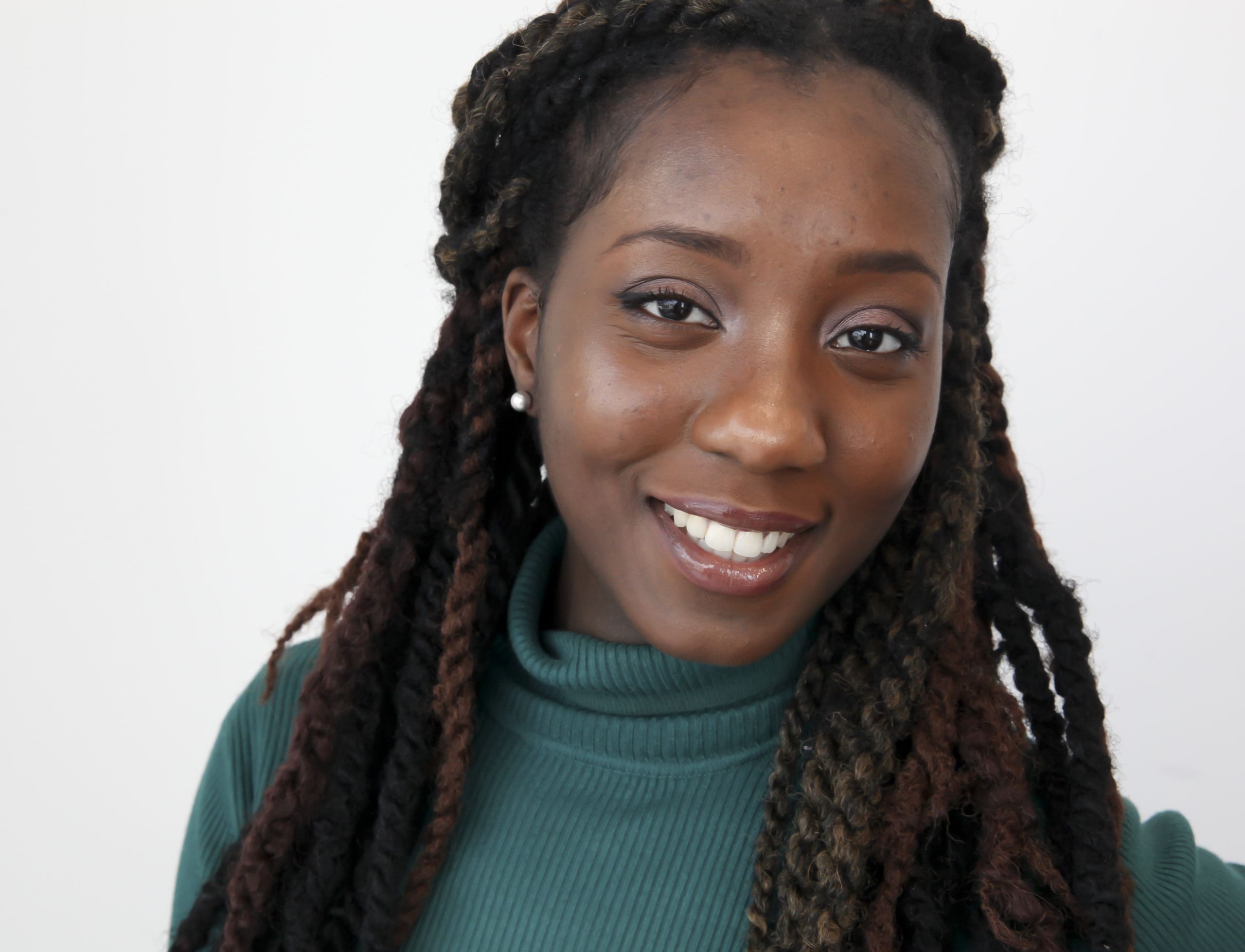 Makeda L. Cole
Makeda's business idea is 'rubbish' – i.e. using environmental waste to create sustainable handbags. Her forward-thinking lifestyle brand is inspired by modern needs, heritage prints and traditional West African craftsmanship. The bags can be upcycled after use into other household items – minimising wastage through innovative design. It's a disruptive statement piece in the market, crafted from discarded and renewable fibres to create unique bags.
The brand exists to meet consumer needs for ethical fashion and to address the environmental impact of fashion, by extending the product life-cycle and using recyclable packaging. The business will allow for social impact for socio-economic opportunities through the provision of income for local makers globally such as in West Africa, to enable them to support families and skills to empower their lives, creating a positive impact on urban and rural communities.
Marcia Michael
Marcia wants to develop creative art works that show thought and purpose. She wants to encourage co-creation, by involving others in the making process and providing a learning experience to grow from.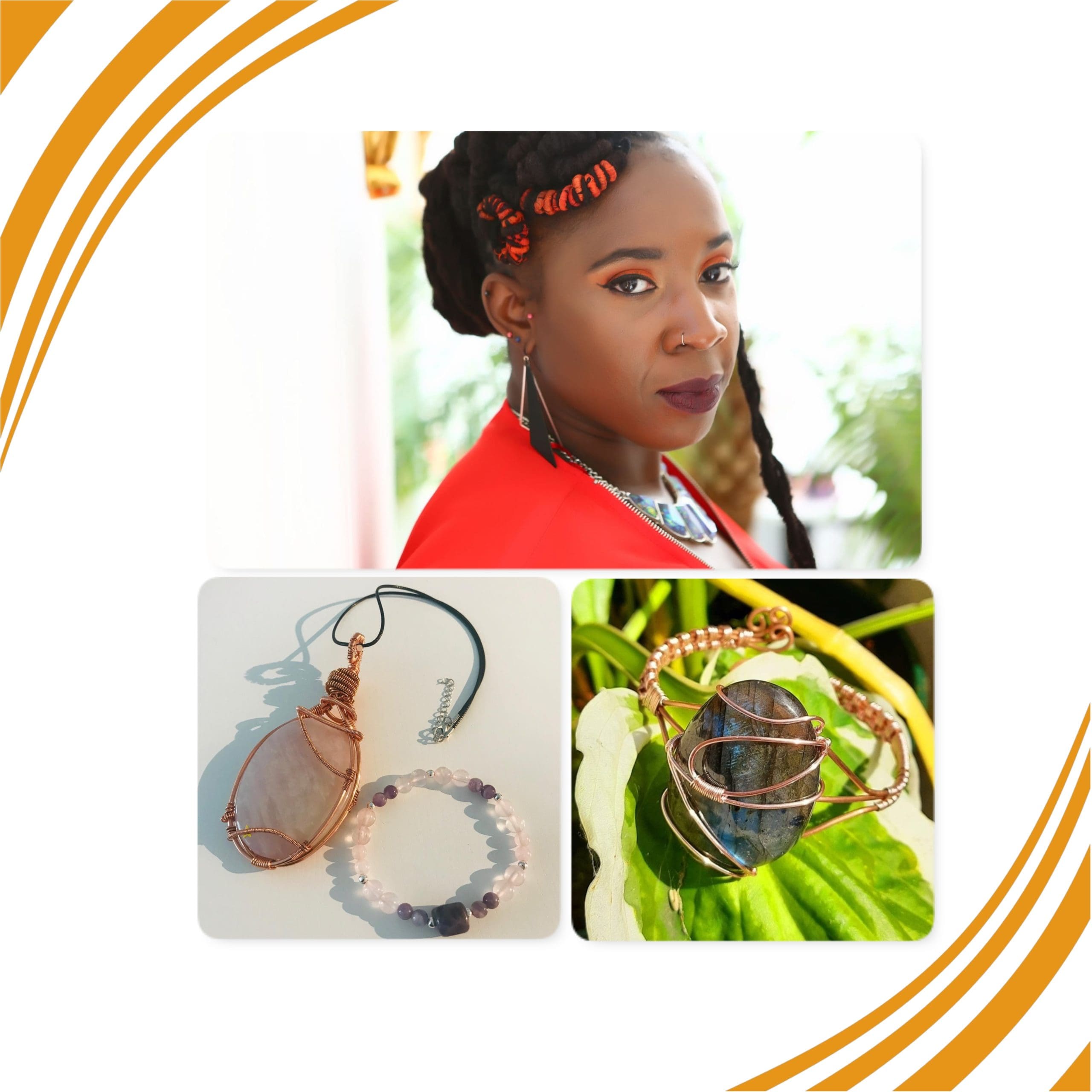 Nicole Als
Nicole aims to support wellbeing and self-care in a holistic way, while building connections within the community while being fully inclusive, affordable, and accessible.
She intends to sell alternative/holistic therapy services, as well as bespoke handmade crystal jewellery. It is a core value of the business to create make it accessible for those who are low-waged or unemployed.
Nicole's ultimate dream is to build an enthusiastic team that is as passionate as her about the benefits of alternative therapies and holistic practice. In the future, she sees the service expanding into wellbeing and self-care retreats, offering varied options of therapies to individuals and groups, while building communities.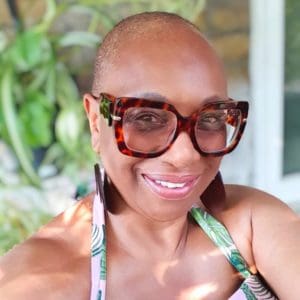 Valerie Irish
Valerie's business is based on sharing her creations with others and hoping they derive pleasure as much as she gains by making them.
Her products include custom jewellery, embellished footwear, sewing bags and decorating fascinators, all with an Afro-Caribbean/westernised/international edge.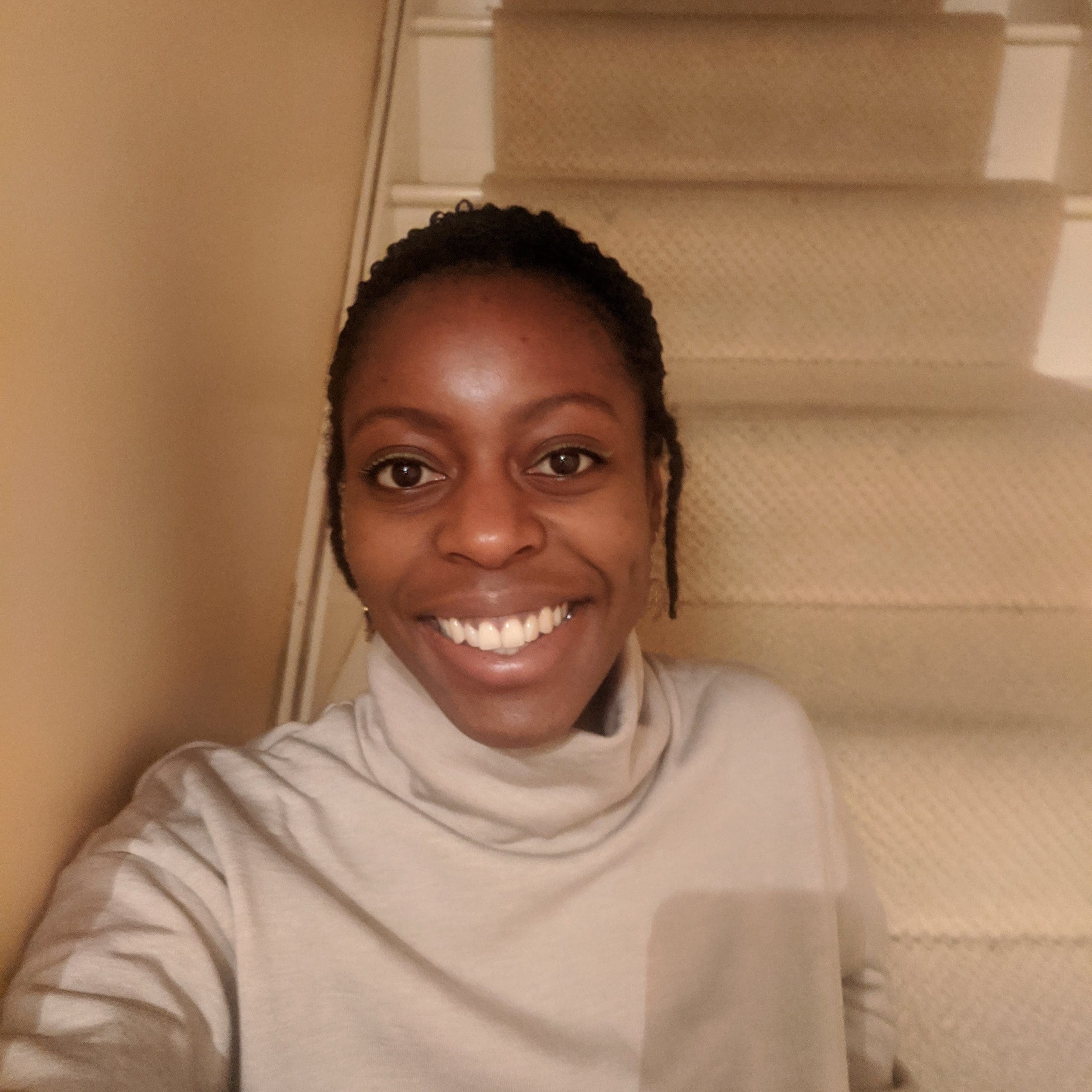 Temi Fajobi
Temi's business is a stationery and wellbeing company that creates unique, artisan products inspired by African culture, heritage and lifestyle.
Her self-made and designed notebooks will be accompanied by a service in the form of wellness boxes that include their products and additional content aimed especially at people of colour to help them on their spiritual/wellness journey.
Temi's long-term vision for the business includes teaching book-making skills to women who are refugees or victims of domestic abuse. They could then become brand ambassadors, employees, own shares, or franchise the business, empowering their individual financial situation.
Angie Realpe Palacios
Angie would like to set up an office and residential cleaning service to deliver across London. She hopes her business can expand and grow in order to provide fair pay and give back to the community on a regular basis.
Amariah Elliott
Currently a music student, Amariah wants to give customers the opportunity to create and design their own makeup organizer. Her dream for the business is to allow people to use their creativity and apply it to something that they use daily.
Anthony Neunie
With almost 20 years of experience as both a chef and a boxer, Anthony aims to combine these two passions to support young people as well as others to live a clean and healthy lifestyle. Having experienced first-hand the benefits, he hopes to provide fitness & boxing training as well as cooking lessons, targeting those living by themselves on how to budget and eat healthily.
The dream would be to have a combined boxing gym and kitchen space, with room for other potential activities.
Burhan Ghafoori
Burhan hopes to provide a vehicle breakdown recovery service to support those who are stuck at home or on the road.
Chucky Omo
Inspired by the desire to explore conformity, Chucky hopes to gamify the experience of purchasing socks by offering odd and even pairs. He hopes to also raise awareness of divergence and generally thinking outside of the box.
As well as being sustainably made, Chucky hopes to set up a business model where a percentage of the earnings go towards charitable distribution of socks.
Claire Wan
Claire has been selling her unique ceramics for a long time to individuals, as well as retailers and restaurants. She's also working on a new venture to sell ceramics specifically for pets. This will be a niche range of ceramic bowls and slow feeders as sustainable and/or personalised products for cats and dogs (initially). Claire's hope is to make sustainability a key message for her products.
Jennifer Otu
Jennifer hopes to set up a podcast. She's motivated by helping others and making a positive impact that changes society for the better.
Marie Ikong Heuy
Marie wants to help curvy women to be able to purchase fashion clothing to their sizes, while empowering all women to love the evolution of their body with the curve. She aimes to achieve this by making handmade bespoke garments for curvy women, as well as crochet wool scarfs.
Penelope Diaz
Penelope is an advocate for creative thinking for all, using playful ways to educate and engage with the local area.
She set up and has coordinated a gallery space and several exhibitions in Islington over the last 7 years. Now, she would like to transform the red kiosk phone boxes in Camden and Islington into exhibition spaces. Using creative writing as a way to express ideas, share memories and socially engage with the surrounding area – she would invite artists, locals, families, young and old people to submit/share memories, and photographs to create works that could be displayed. She would like to have an emphasis on supporting those people in the community with different types of neurodiversity.
Yasmin Aktar
Yasmin wants to create an online platform where people can submit anonymous prayers which are then shared anonymously so that collectively people can pray. There have been numerous times when individuals are struggling silently and alone. This will allow them to share what they are going through deep inside without the fear of any judgement. When you know that there is someone out there praying for you, it gives a level of comfort and relief.
Want to find out more about business support at Impact Hub King's Cross?
Discover our current programmes.
Impact in your Inbox
Get the latest opportunities, news, and offers to inspire, connect and enable you
[gravityform id=1 ajax=true title=false description=false]