It is in such times of change that we must come together to support start-ups to become stronger, more resilient and scale. That's why we we're so pleased to come together with Invest2Innovate (i2i), and with the support of the British Council's DICE programme, to create a new Scaling Readiness Toolkit to help enterprises access new markets.
The Scaling Readiness Toolkit: Supporting Entrepreneurs in Pakistan, can be used by anyone, though it is aimed at those who are new to working with entrepreneurs and supporting them in scaling their operations, and is designed for intermediaries and support organizations to understand key concepts around scaling. It also contains Case Studies, advice and resources to support an entrepreneur's journey. Get the Toolkit here!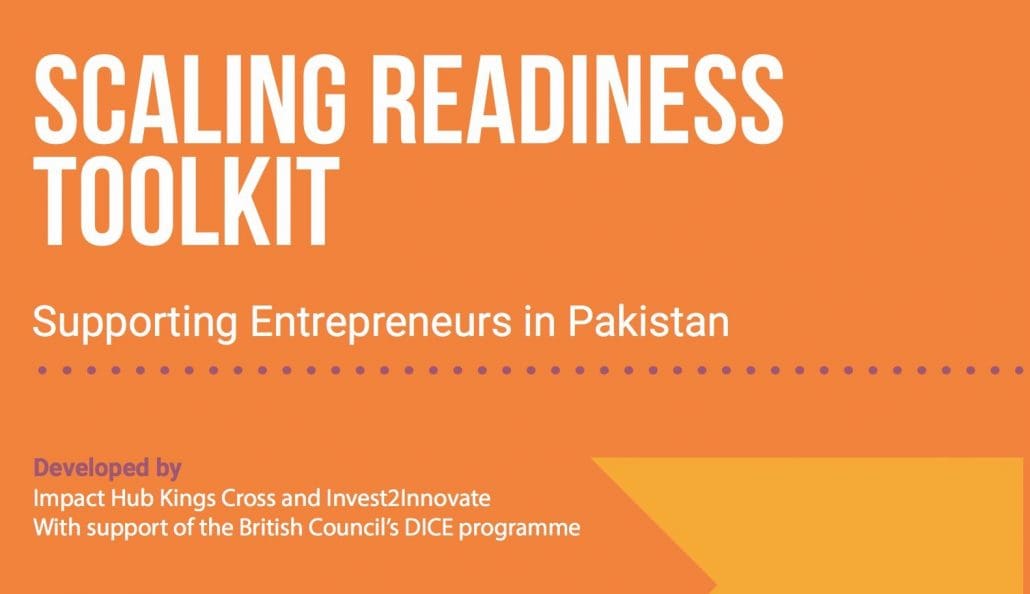 We came together to launch the Toolkit with our partner i2i at an online event featuring a dynamic Panel discussion on scaling, with perspectives from Pakistan and the UK.
Our expert Panel from Pakistan and the UK included Adnan Faisal from NUST Technology Incubation Centre and investor Faisal Aftab from Lakson Investments VC discussing how they support entrepreneurs, Julian Warowioff from social enterprise LemonAid on their scaling experience, and was moderated by Kalsoom Lakhani from Invest2Innovate and i2i Ventures.
This Panel discussion covered defining scaling versus growth, understanding barriers to scale in Pakistan and the UK, and best practices and Case Studies around scaling. 
Panelists discussed "What is the difference between scale & growth to you?", providing insightful answers including 'For us, growth means increasing our positive impact' from Julian, and how Lakson supports early-growth enterprises to scale and looks to the country as a whole, Faisal says 'We need to focus on innovation, wherever we see talent, we should back it.'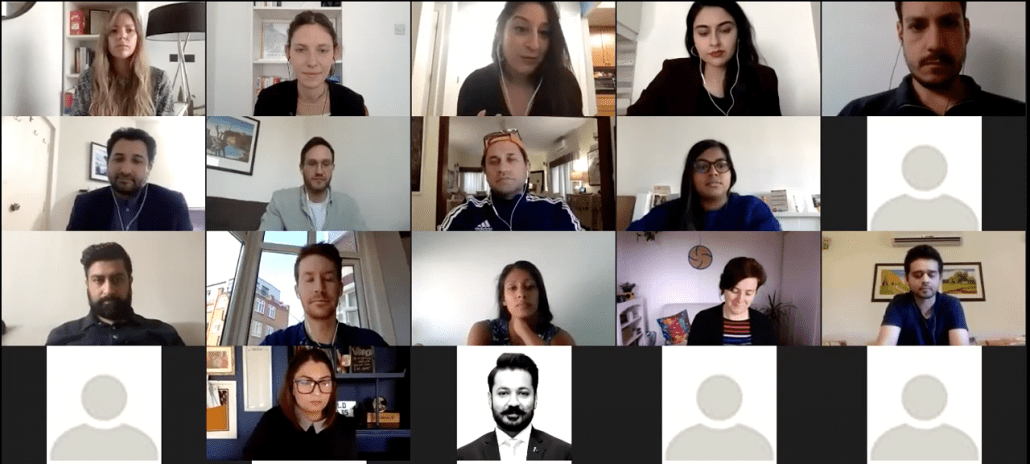 Panelists then discussed barriers to scaling and reaching new and international markets, with Julian discussing the growth of Lemonaid which has now expanded to over 40 countries, saying 'For us, growth has been about growing organically, from the bottom-up and with our partners.' Adnan, with pivotal experience bringing Pakistani startups to Silicon Valley – shared how this exposure is important for companies looking to grow and scale, and how both Pakistani startups not only learn alot from Silicon Valley, but how much Silicon Valley is learning from Pakistani start ups, recognising their intense innovative and entrepreneurial spirit and attitude.
We rounded up with a quick discussion around how the recent COVID-19 outbreak has affected their companies and markets. If you missed the event, you can catch it here. Find out more about the DICE programme, the process of creating the Toolkit including learning trips between Pakistan and UK delegations, our partners and more at the page here. 
Reach out to our Project Manager Nuno at [email protected] to work with us and learn how The Toolkit can be used in your country.