June's multicoloured flags are just one of the many characteristics of Pride Month. Now celebrating the LGBTQ+ communities all around the world, it commemorates the Stonewall riots, where protesters changed gay rights for a lot of people in America and beyond.
Members of our community support and showcase the LGBTQ+ communities in a wide range of ways.
Discover below the colorful, innovative, and forward-thinking ways in which they achieve this.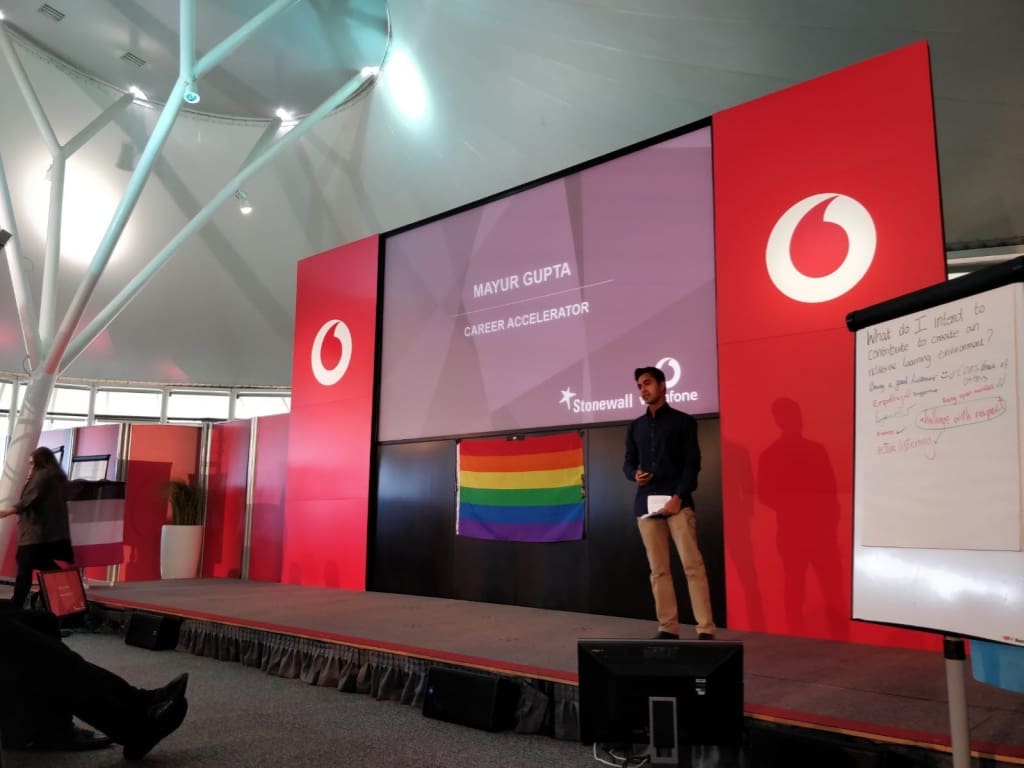 LGBT+ Business Youth Mentoring
Career Accelerator is an education business that prepares diverse pupils for careers in the digital sector, while supporting businesses to provide training opportunities for staff.
They found that LGBT young people's assumptions about how safe or inclusive a workplace significantly narrowed the employment and career paths they felt were open to them. At work, some LGBT young people felt forced to leave employment because of negative workplace experiences, including anti-LGBT bullying and harassment.
Founder and CEO Mayur Gupta shared his thoughts – 'I've noticed a void when it comes to discussing LGBT+ youth business mentoring. Some schools, universities, and businesses are concerned that this is unnecessary, unfeasible or even unfair, but I disagree. Having received LGBT+ business mentoring myself and facilitated a number of LGBT+ youth business mentoring programmes, I feel there is merit for LGBT+ young people to receive business mentoring from LGBT+ business mentors.'
After a successful pilot, Career Accelerator are running LGBT+ business youth mentoring with 22 young LGBT+ people (18-25) and 22 LGBT+ business mentors and allies across Vodafone, Pearson and GoCardless. On the back of this, they are also running an LGBT+ young professionals network – the first of its kind in the UK.
You can read more career advice and initiatives by Mayur for LGBT+ and other inclusive youth groups on his LinkedIn articles.

Dragged Around London
Alongside his day-to-day job as a digital marketing freelancer, our member DJ is the co-founder of Dragged Around London. They create entertaining and unique experiences in London led by Drag Queens and Kings, such as walking and bus tours, digital shows and workshops, reading stories to children and hosting birthday parties and hen dos.
Dragged Around London helps people see a fun, fruity and fabulous view of the city, bringing drag literally into the light of day and creating more space for the ever-growing group of drag artists to express themselves.
80% of every booking goes directly to the performers, and with every walking tour ticket sold, 10% is also donated to the Outside Project, London's first LGBTIQ+ community shelter, centre and domestic abuse refuge.
You can follow them on Facebook, Instagram and Twitter at @draggedaroundl and visit their website to book!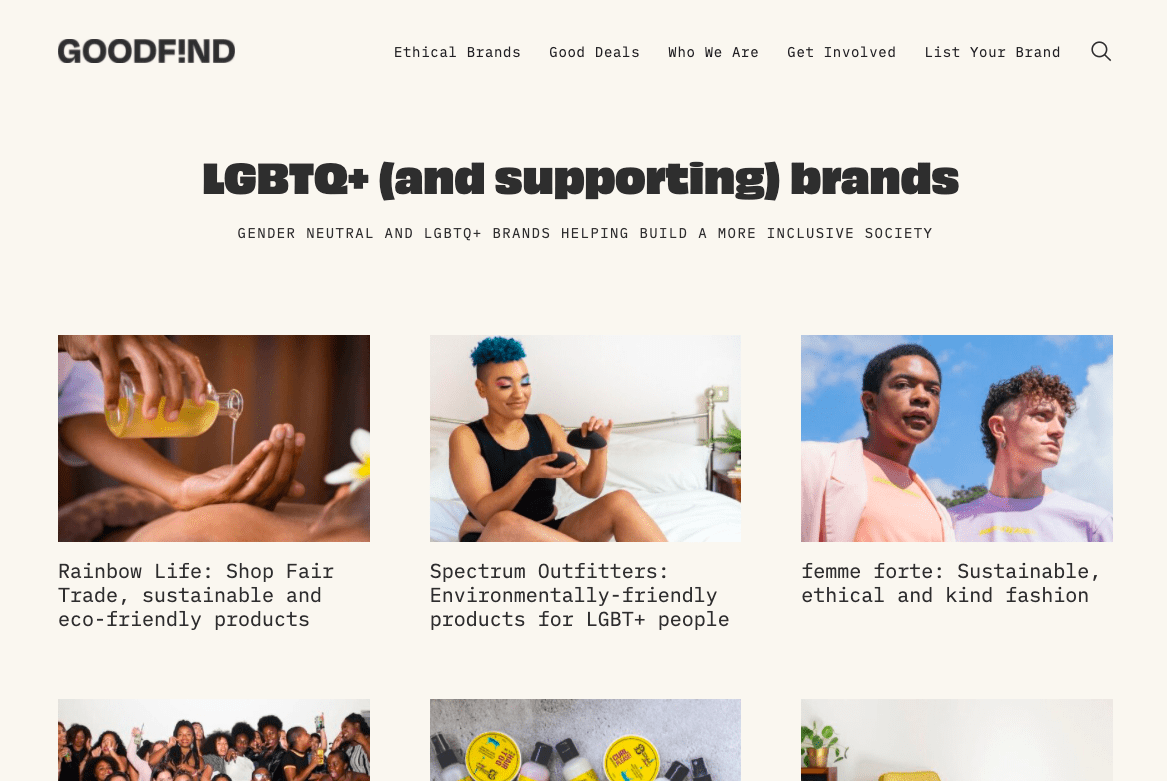 Sustainable LGBTQI+ Brands
GoodFind is the directory with direction – they help connect shoppers with ethical brands doing good things.
They have a specific category dedicated to LGBTQI+ (and supporting) sustainable brands. They've also been creating lots of great content during Pride Month to grow awareness and share positive stories within their community.
'At Goodfind we believe in equality and representation. Our platform strives to represent everyone who believes in a better world, but especially those who struggle to get their voices heard and their rights respected. Sustainability goes beyond environmental impact, without a fair society nothing is sustainable. Our aim is to help build a more sustainable economy, and that means elevating social justice too. As a diverse organisation ourselves, we know the importance of standing behind minorities and under-represented groups, we are those groups.' – Nohelia, Founder and CEO.
Find sustainable LGBTQI+ brands on their website or explore their Instagram page for more inspiration.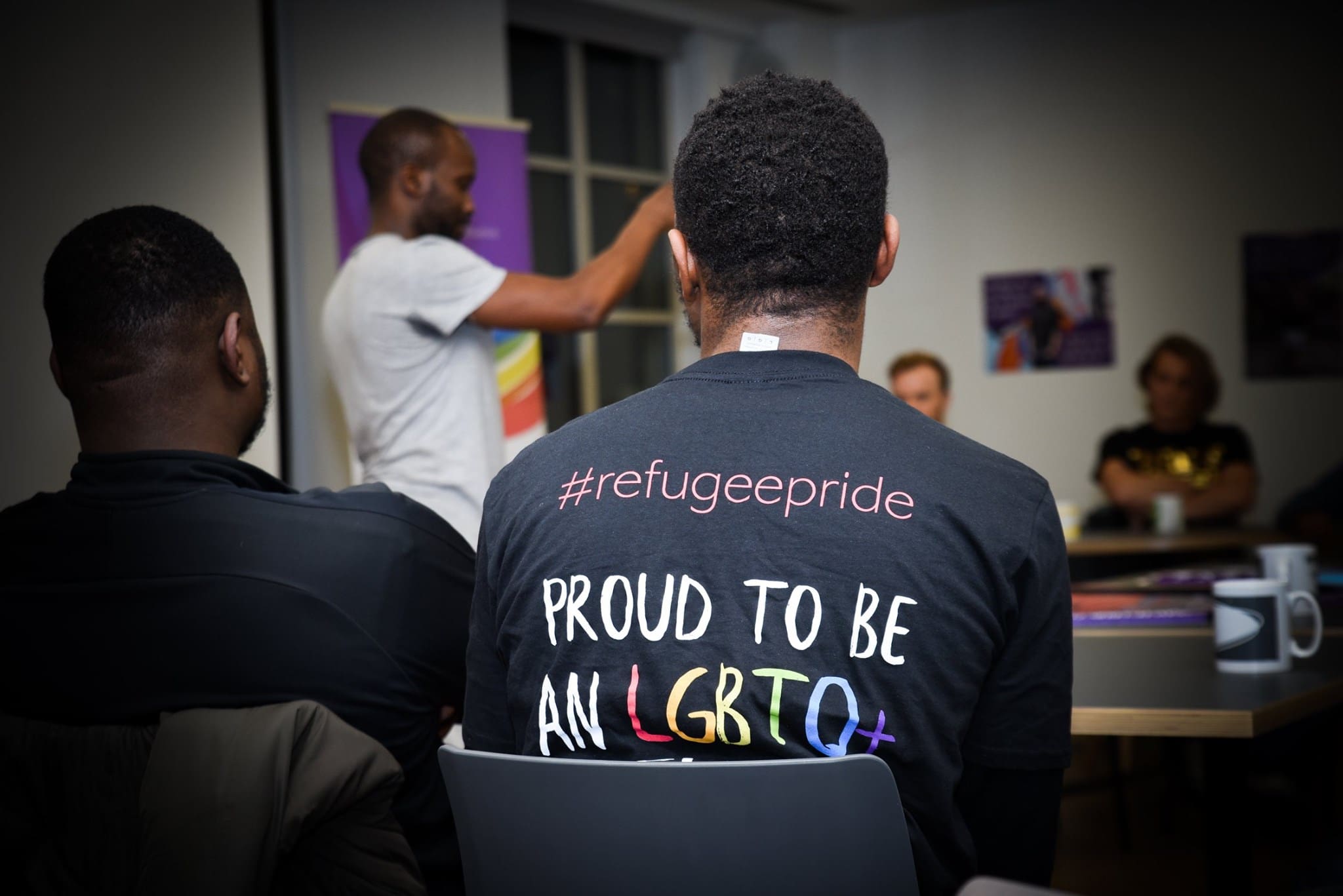 Say it Loud Club
Say it Loud Club provides support and advocacy for LGBTQA+ refugees and asylum seekers in the UK. Their aim is to establish a grass root support group that can help reduce loneliness and eradicate isolation of this group by raising awareness. They explored with us their role at the intersection of Pride and Refugee Week in a guest blog post.
Inspired by our impact-led community? Find out how you can join like-minded changemakers and provoke change together.
Impact in your Inbox
Get the latest opportunities, news, and offers to inspire, connect and enable you
[gravityform id=1 ajax=true title=false description=false]