The world and the way people give is changing, and charities need to remain adaptive to continue making a difference in people's lives. 
To drive the change that's needed, we mobilised to bring a crowd of innovative and ambitious thinkers together at our collaborative 'Redefining Charitable Giving' Hackathon event with the British Heart Foundation, to help reshape the future of the charity sector. 
At this dynamic event, we formed people into teams to create ideas for new ways of charitable giving. Teams then used design thinking methodologies and expertise to come up with revenue stream ideas. The BHF will transform the best ideas from the evening to encourage people to give for good.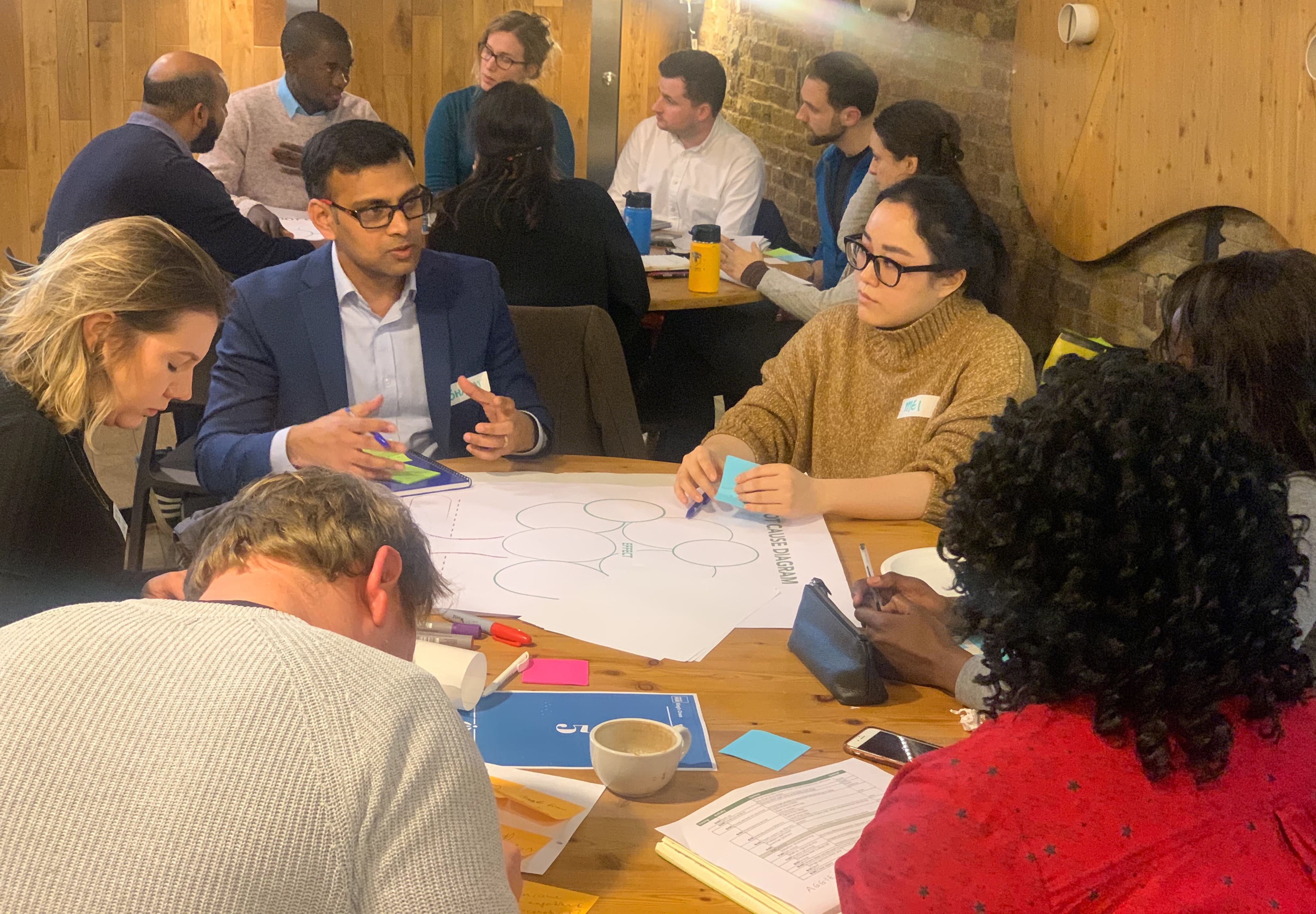 Participants came up with some great ideas, enjoyed the way we worked and loved connecting with BHF, Tom Fraser-Ivens told us, "I want to say a big thank you for the experience last week, it was really stimulating to listen to the potential ideas in innovation. Dan and the team at BHF were really lovely and I'm going to keep in touch with them down the line, especially if they go for my dating app idea!"
Bharat Maradani from Bank of America reflected, "It was a well thought format to have Cause-Effect mapping as a part of the analysis and having the Feasibilty-Revenue matrix to filter the ideas. I have enjoyed being a part of the group on my table and I hope BHF have found some of the ideas from the evening appealing."
Is your company trying to solve problems to create a better world? Contact our team to work together with us to find innovative solutions!