Many of us are spending more time at home due to the impact of COVID-19 and may not want to battle the lines at the store, so we've created a virtual social enterprise food marketplace for you to shop great food from online!
Small businesses are among those that will be most affected by the self-isolation measures, so it's important to support them now more than ever.
Our new Feeding the City Accelerate programme has launched to support 8 incredible food enterprises making the food system more sustainable and supporting people and planet.
We'll be supporting these enterprises to become resilient to shocks, and grow and scale over the next 6 months. You'll be happy to learn that they are open for business!
Shop from our 8 teams on our Virtual Marketplace:
Squeezed from fresh fruits without squeezing our growers, Lemonaid are soft drinks how they should be. Made from Organic and Fairtrade certified ingredients. As a Social Enterprise we deliberately pay higher prices for the raw ingredients to promote fair and sustainable trading conditions. By supporting Fairtrade, farmers and workers are empowered to combat poverty and take more control over their lives. For every bottle sold, 5p go to the Lemonaid & ChariTea Foundation which supports people and communities to help themselves, with over £4 million raised to date.
Now that you aren't spending money on food and drinks out, treat yourself to a tasty, impactful drink to brighten your day and home office by upcycling their bottles in fun and creative ways!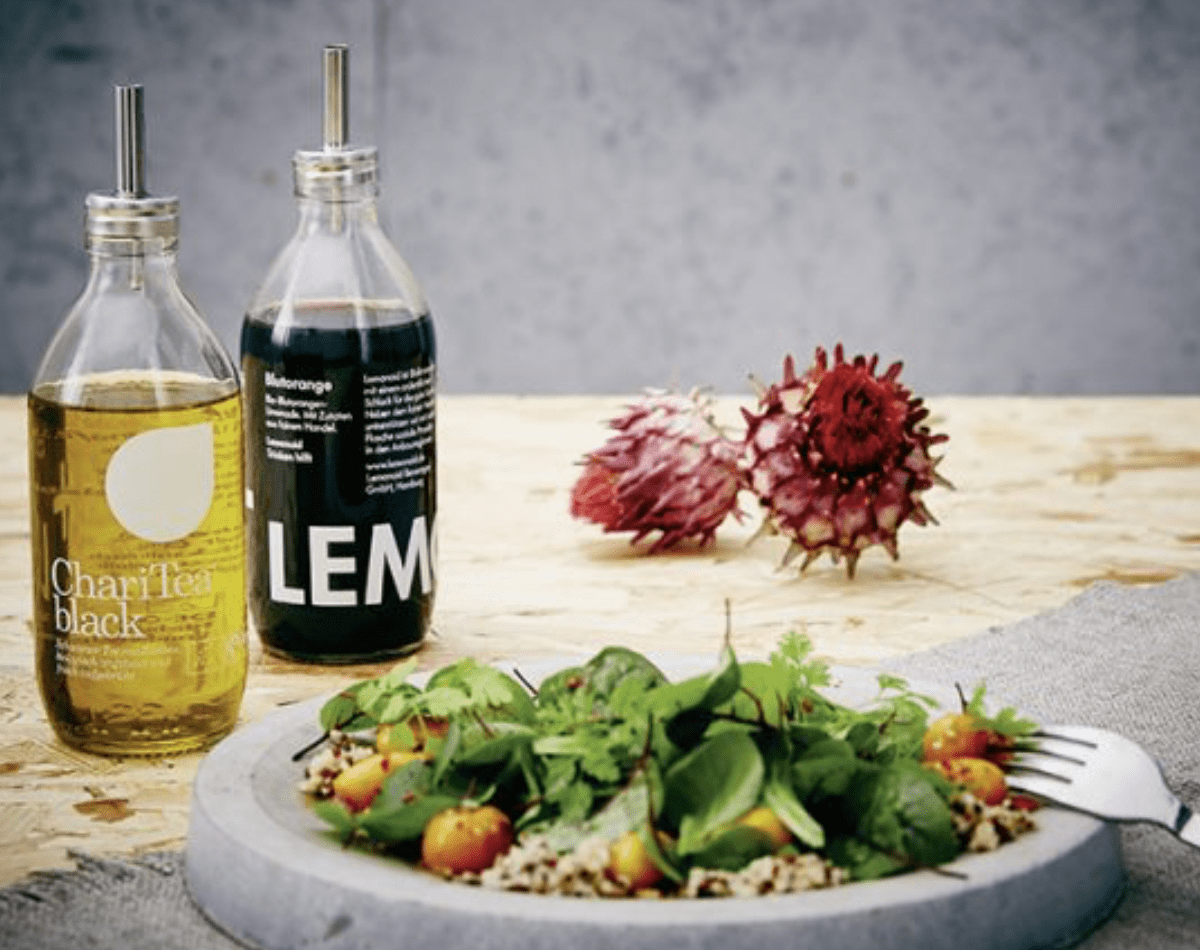 Buy delicious LemonAid drinks online on Ethical Superstore, Ocado online, Amazon.co.uk, Whole Foods, Planet Organic, Sourced Market and find out where you can buy Charitea drinks here. 
SNACKZILLA is a new kids healthy snack brand aimed at 5-13 year old's, with a shared purpose of creating products that are not just better for kids but also better for the planet. SNACKZILLA was born out of the founders frustration at not being able to find snack products for her older children that appealed to them both brand and taste wise, but were better nutritionally than the junk food they craved. 
Now that you can't escape your pesky kids, here's how you can give them both tasty and healthy snacks they'll love!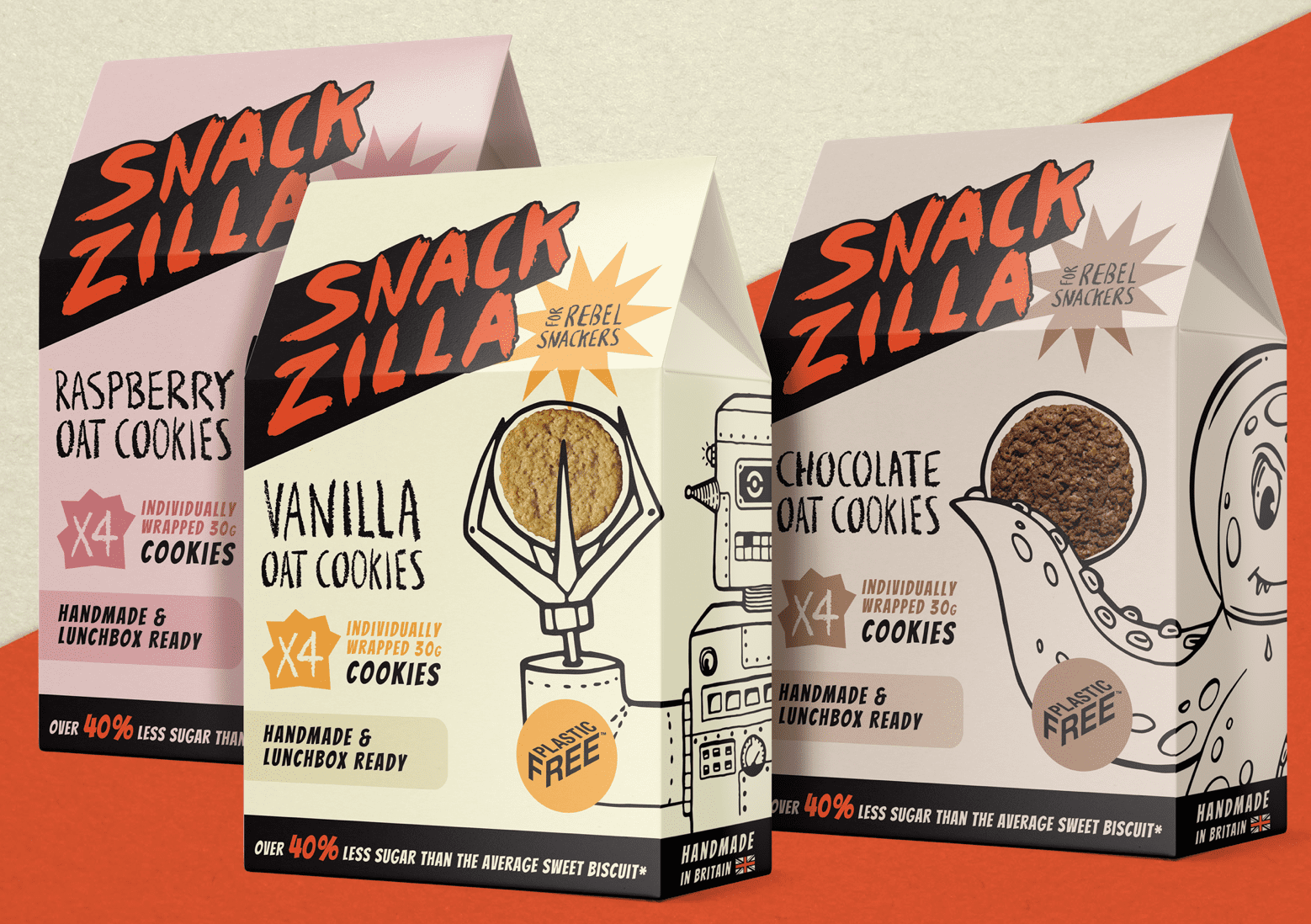 Buy tasty Snackzilla snacks online here with free shipping on orders over 20, and on Amazon.co.uk, with the discount code BITEMEBABY. 
Fruit picking in Suffolk in his teens, Ben was shocked to discover just how much fruit and veg goes to waste. After pursuing a career in the media industry, Ben Whitehead decided to do something about it. He visited his local market and started saving unwanted produce. With an old dehydrator, Ben made snacks and sold them through local cafés, Spare was born. Spare has come a long way since then, from crowdfunding to national listings, and now, a highly evolved new look and feel; Ben is proud to now make the most delicious, thoughtfully produced fruit and veg crisps around.
Need more snacks to keep the kids happy? Grab these tasty and healthy snacks that are good for them and the planet!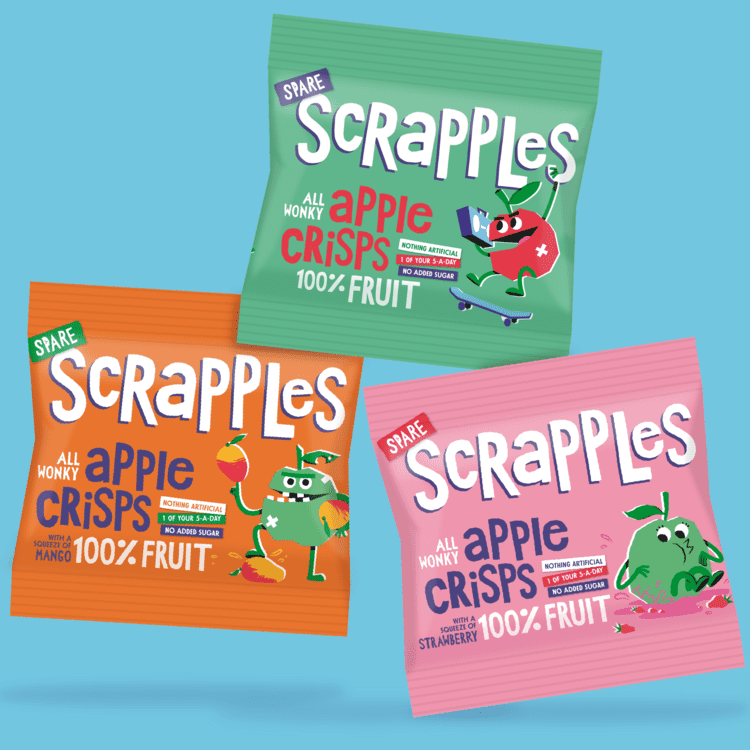 Buy healthy and sustainable Spare Snacks online here, we're also so pleased to share that they are currently offering 25% off for NHS workers!
The Well Bean Co crafts indulgent chocolates made from plants and donates profits to support mental health projects. Chocolates designed so you can feel good on the inside, and help Well Bean do good on the outside. Well Bean began in 2016 after its founder Charlie switched to a plant based diet and started to miss milk chocolate. After spending two years trying to perfect a recipe, he finally created a chocolate that he couldn't resist and couldn't wait to share with the world. Since then, Charlie has joined forces with his business partner Laura. Well Bean runs workshops for mental health service users and inside each bar you can discover some empowering facts and helpful tools to feel happier and healthier.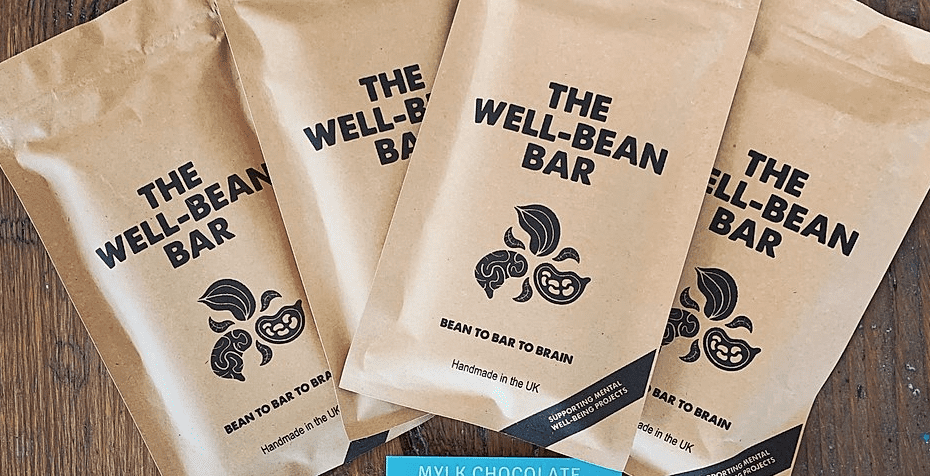 People might feel quite lonely in isolation, so send them a tasty wellbeing treat to show them what they mean to you and lift their spirits. Unfortunately Wellbean Company chocolate is sold out online, but you can still find their delicious treats in stores here. 
Sutton Community Farm is a 7 acre farm in South London growing vegetables using agro-ecological and organic methods. The team's focus this year has been on growing their VegBox scheme, to provide a regular and resilient income to the farm to support their sustainable food growing, volunteering and educational opportunities. Sutton Community Farm is owned by its 400 members and all profits must be reinvested into their local community.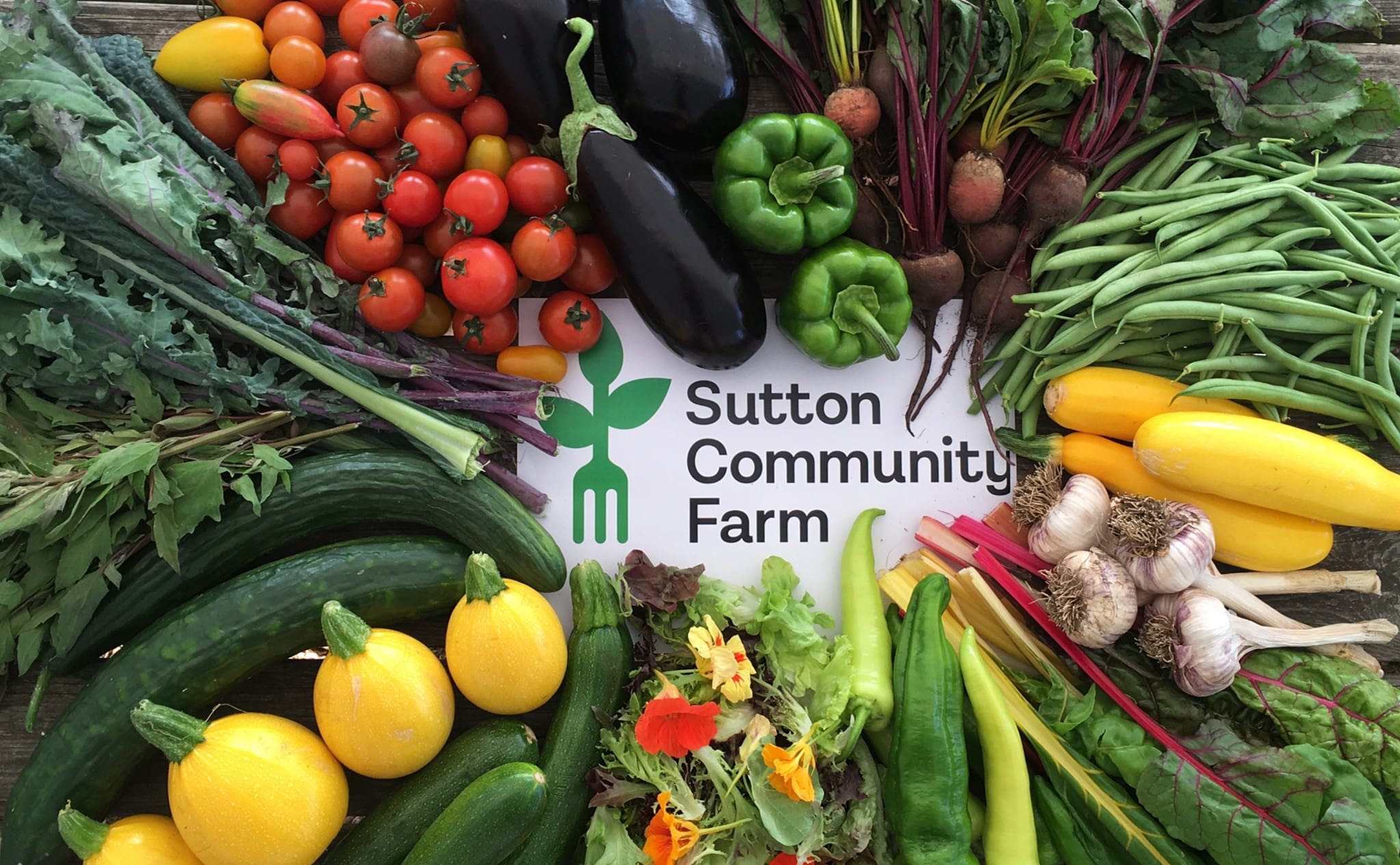 Get fresh, local, seasonal veggies delivered to your door, order a box of healthy and tasty veggies here. Due to the high demand, Sutton Community Farm is getting more orders than ever! They may not be able to take new orders this week, but you can always sign up to receive a box soon!
Fruits of the Forage produce sustainable preserves & spirits made with fruit that would otherwise go to waste from abandoned orchards around England and Wales. Combining heritage fruits & wild plants, the two brothers, preserve a taste of the British landscape. The company saved over 5 tonnes of fruit from going to waste in 2018. Since exploring their local area of Cheshire, once famous for Damsons, they've expanded their fruit picking range to include the fruit growing heartlands of central England. Discovering that 90% of traditional orchards have disappeared since 1950, the brothers set out on a mission to save Britain's fruit trees. The brothers have distributed over 800 fruit trees to schools, charities and farmers; enriching biodiversity, preserving our botanical heritage and providing food for communities.
Shop local, and add flavour to your new home cooked meals, with their delicious range of jams, chutneys and cordials. 

Shop their range online here, and get free postage over £10 and 10% off when you spend £25. 
Better Nature Foods is the world's first food-tech company focused on tempeh. They have developed nutritious and delicious ready-to-cook tempeh-based meat alternatives, which are organic, high in protein and fibre, low in saturated fats, and free from artificial or ultra-processed ingredients. By using tempeh, they believe they can make great-tasting and healthy meat alternatives that can be consumed as a staple, all to fulfil our simple mission: to create foods that are better for people, the planet, and animals. In addition to their sustainability practices, they partner with the Indonesian Tempe Movement, to improve the perception and accessibility of tempeh in Indonesia, to help overcome protein energy malnutrition.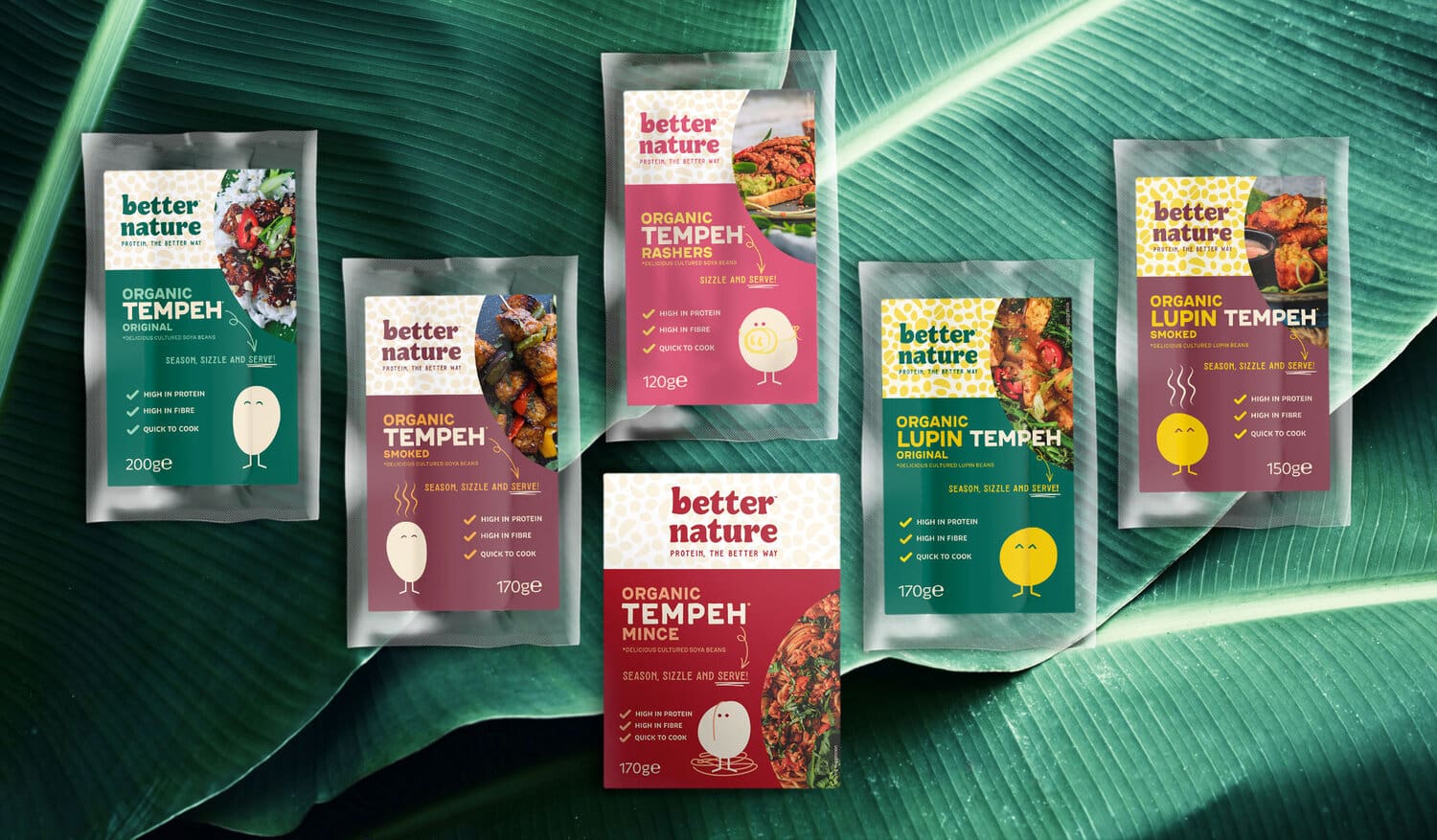 High in protein and fibre, and certified organic, buy some delicious tempeh here. 
NEMI Teas is a London-based tea company that offers a variety of whole leaf tea blends as loose tea and in plastic-free biodegradable tea pyramids. The company is also a strong believer in creating positive change through business and provides employment to refugees to help them better integrate in the UK. It provides work experience to refugees which allows the refugees to boost their English skills, regain confidence and work on skills required to enter the UK job market.
With all the money you'll be saving from not buying from Pret, you can start your own in-house cafe filled with Nemi Tea!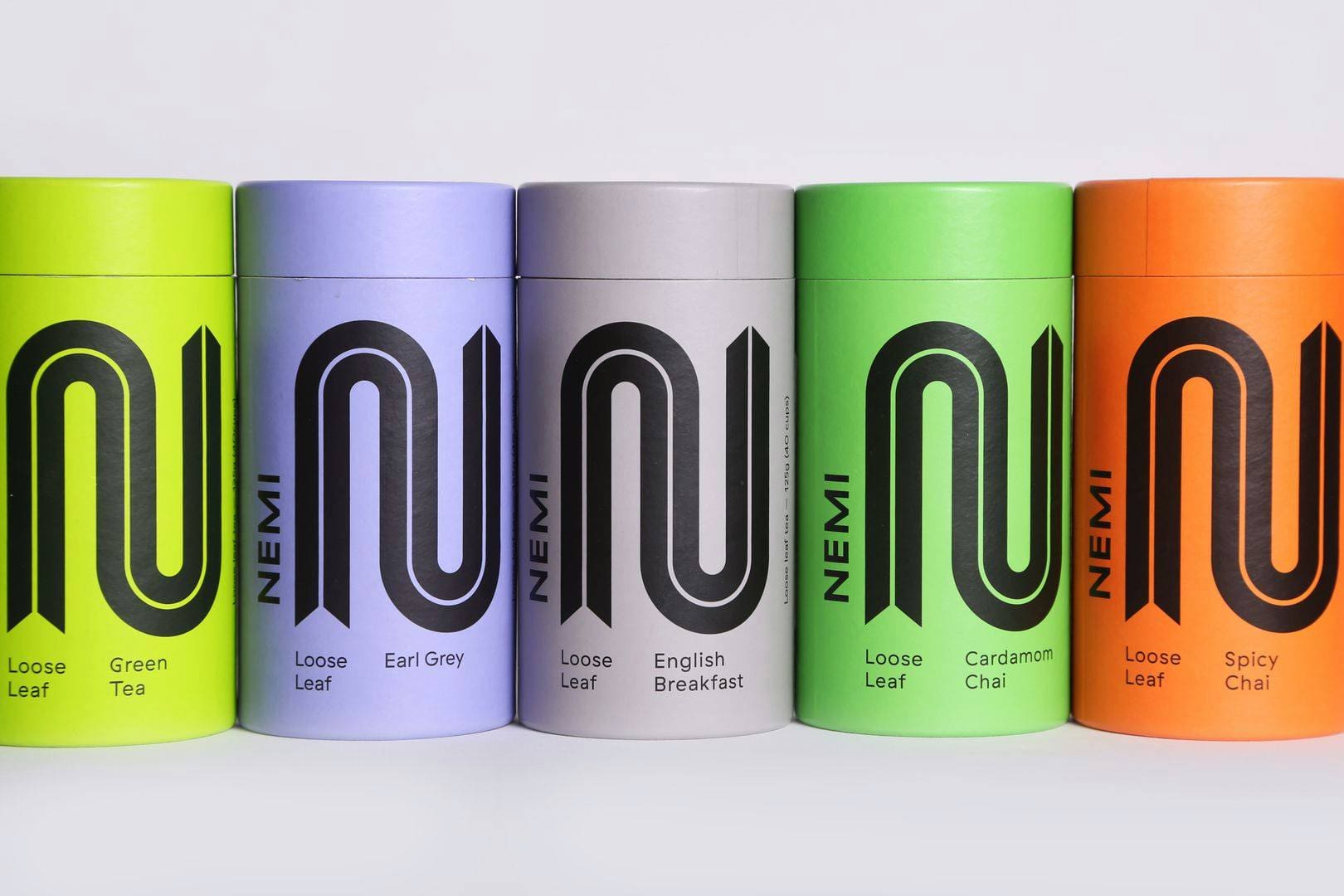 Order online here. 
The Feeding the City Accelerate programme is run in partnership with Co-op, Shelf Now, the Sustainable Restaurant Association and Sustain: The Alliance for Better Food and Farming and is supported by players of People's Postcode Lottery.
Our programme partner, Shelf Now is also facilitating the support of small scale food producers. Originally connecting these producers to independent retailers, they have shifted their business model to ensure the brands they support can maintain sales throughout these times!
They are now offering their services to independent buyers so that you can stock up on delicious goods and stay healthy! It's a quick and easy sign up where you will be able to find their range of goods at trade pricing. Head to their
website
to find out more.