In this two-part blog series, we catch up with some of the 2019 alumni from Feeding The City Start Up. Supported by Bank of America, this programme enabled aspiring entrepreneurs to start a sustainable food business. 3 years down the line, they share where they are now on their business journey.
Clare and Karen met while working as occupational therapists up in the Highlands, Scotland, and supporting adults with learning disabilities. However, pushed by dissatisfaction with their day jobs, they decided to consider new career avenues. 
This brought them to our Feeding The City Start Up ideation workshop to explore their ideas, and finally onto the programme itself. They are now the founders of The Cooking Club, a social enterprise running cooking groups for people who want to learn more about cooking and socialise with others. Tailoring their classes to adults with disabilities, they aim to make cooking accessible to everyone.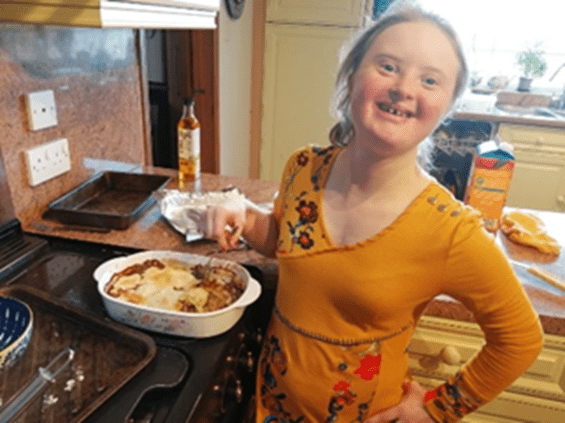 Lessons for launch
Reflecting back on how Feeding The City shaped this journey, the business support helped build their foundations. They benefitted from resources and templates, which they still use today. 'Having registered the business about six months after the programme, we were able to go back through all the information we'd been given, legal structures and all that stuff, because that's a bit of a minefield.' But beyond the practical challenges, they were able to overcome some personal barriers.
'I don't think we'd have ever done it without a push, we're not confident people, and we're not business people, so we definitely needed somebody to say, 'just try it, for goodness sake!'
Through the programme they received expert workshops from our friends at Impact Hub Inverness. As well as being geographically close, they are still able to benefit from the relationship: 'We've gone back to Polly and Brian from Impact Hub Inverness for advice at times. And they've been really, really helpful.'
The importance of a peer group is also recognised. 'I think we've been inspired by stories of others on the cohort. We haven't directly kept in touch with them, but recently I opened up a magazine and there was one of the girls from our group! So yeah, it's good to hear that folks have kept going at it.'
A journey of surprise
Clare and Karen have been inspired by the people they work with. 'We've made a whole range of food with people with learning disabilities, things that you wouldn't expect people would be up for.' One lesson at a time, they've also inadvertently created more than cooking skills. 'We found out that participants have independently linked up through social media channels. They're not always close to each other geographically, but they're keen to keep in touch.' 
'There is a sense of community for them, and just to think that you've been able to set that up feels really positive.'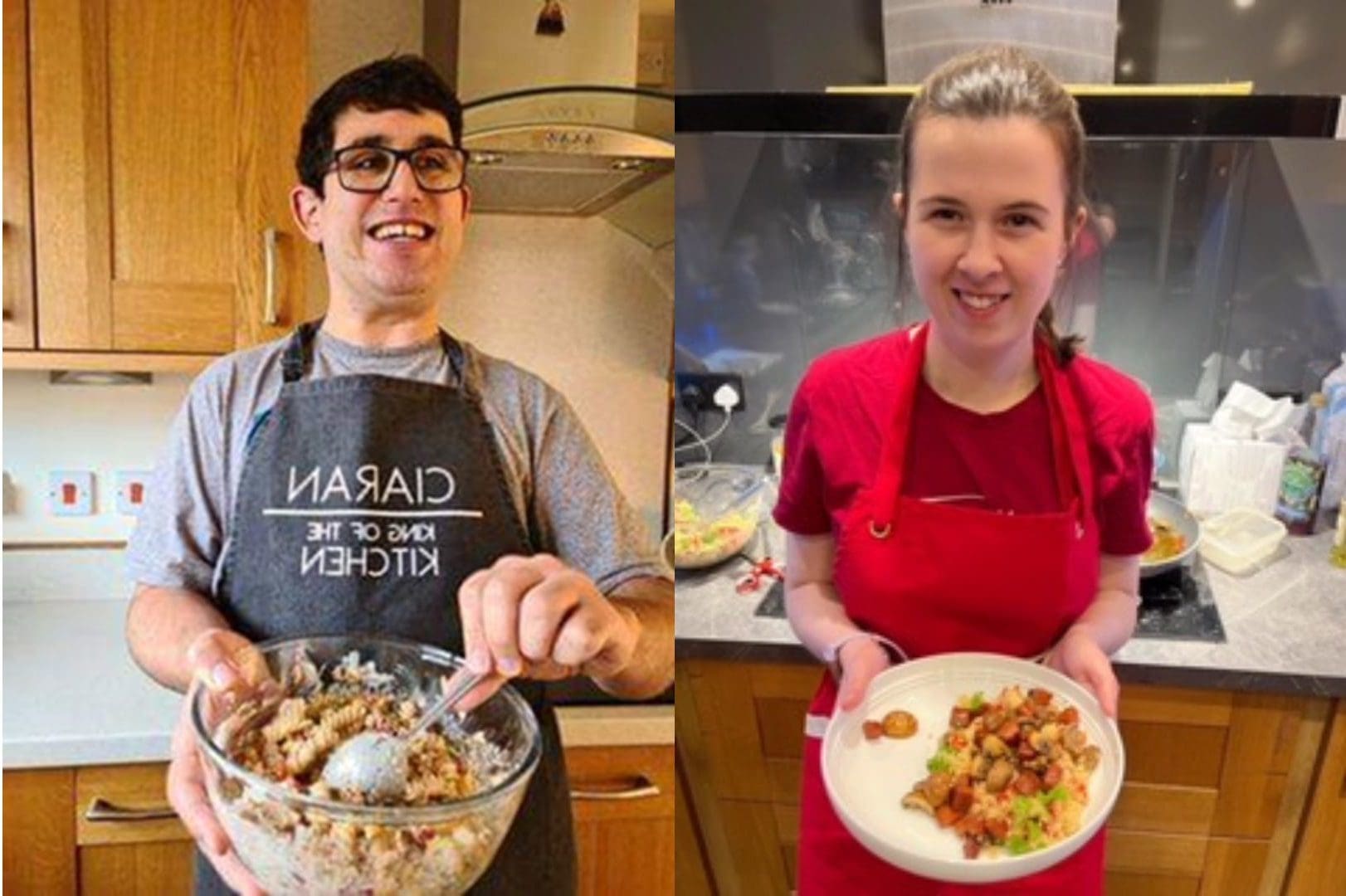 Evolving and adapting
When they applied for the programme, Karen and Clare planned to do meal kits for people with disabilities. However, the pandemic created an opportunity to pause and realign.'We decided not to go back to meal kits because probably our hearts weren't in it, and it wasn't really the route we wanted to go down.' 
Instead, they shifted their focus to supper clubs, which they had been doing in-person before the pandemic. 'Generally, folks with learning disabilities have a lot fewer opportunities to meet and mix with other people. And then the pandemic hit, so they were going to be even more isolated.' 
To continue bringing people together through cooking, they tested free weekly online classes in April 2020. It took a while to build up, but following the initial success, they made their service a monthly subscription running twice a week. The virtual benefits also suit the Highlands, as people tend to live spread out so it avoids long-distance travel.
'We're still amazed that we've managed to do it. The idea that we've kept the classes going this long.'

Ingredients for impact
One of the participants' mothers shares: 'The skills my daughter has learnt at the club have definitely helped with her work placement and in turn secure a volunteer role in Raigmore Hospital. The Cooking Club has helped promote her independence and living skills and since she now enjoys cooking for the family, this has boosted her confidence and self-esteem. It was a lifesaver during the lockdown as it added structure to her day and enabled her to socialise, albeit virtually, when she was cut off from all her friends.'
Since the pandemic hit, they have run: 
84 Virtual Lunch Clubs

67 Virtual Supper Clubs

8 Zoom Virtual Cooking Club sessions for autistic people

8 Junior Cooking Club – sessions for children

4 sessions for Impact Hub Inverness

1 session for Youth Group, Police Scotland
Cooking challenges
Online classes does still present its difficulties. 'The participants either couldn't cope with the screen so well, or they missed socialising and meeting people. You don't get the same kind of chat that you would in a room.' 
Another challenge The Cooking Club has encountered is attracting different audiences. Although they started off targeting people with learning disabilities, they are keen to expand that out. 'It seems that people without learning disabilities don't feel part of our community, so they don't come along. We would prefer to be inclusive and have everybody join the same classes. But it doesn't seem to work like that in reality.'
What's next?
'We recently applied for funding for the Communities, Mental health & Wellbeing Fund, to do two specific things. One is a class for autistic people, because we feel that's a group of people that would maybe benefit from really structured recipes and classes. The other thing we want to get back to are face-to-face activities. But because we would need to be more socially distanced and have everyone cooking their own food, we need funding for more equipment.'
For people who aren't necessarily academic, they've been able to get educational awards by coming to the classes. So Clare and Karen are looking to develop youth engagement in their cooking classes through initiatives like the Duke of Edinburgh Award, or preparing teenagers who are leaving home.'
Lastly, there are longer-term goals to secure their own premise where they can flexibly run their classes and expand to more holistic services that support adults with learning disabilities.
Learn more about Impact Hub King's Cross helps entrepreneurs to start and grow their ventures through business support programmes.