We are so glad to be back in the Hub with our amazing impact-driven community, after three-months at home. It's been great to connect via our online events and weekly Hub Chat's, but even better to see our friends back in person, albeit 2 meters away! We had a quick catch up with a few of our members to hear about how they feel about getting back to the Hub and their experiences.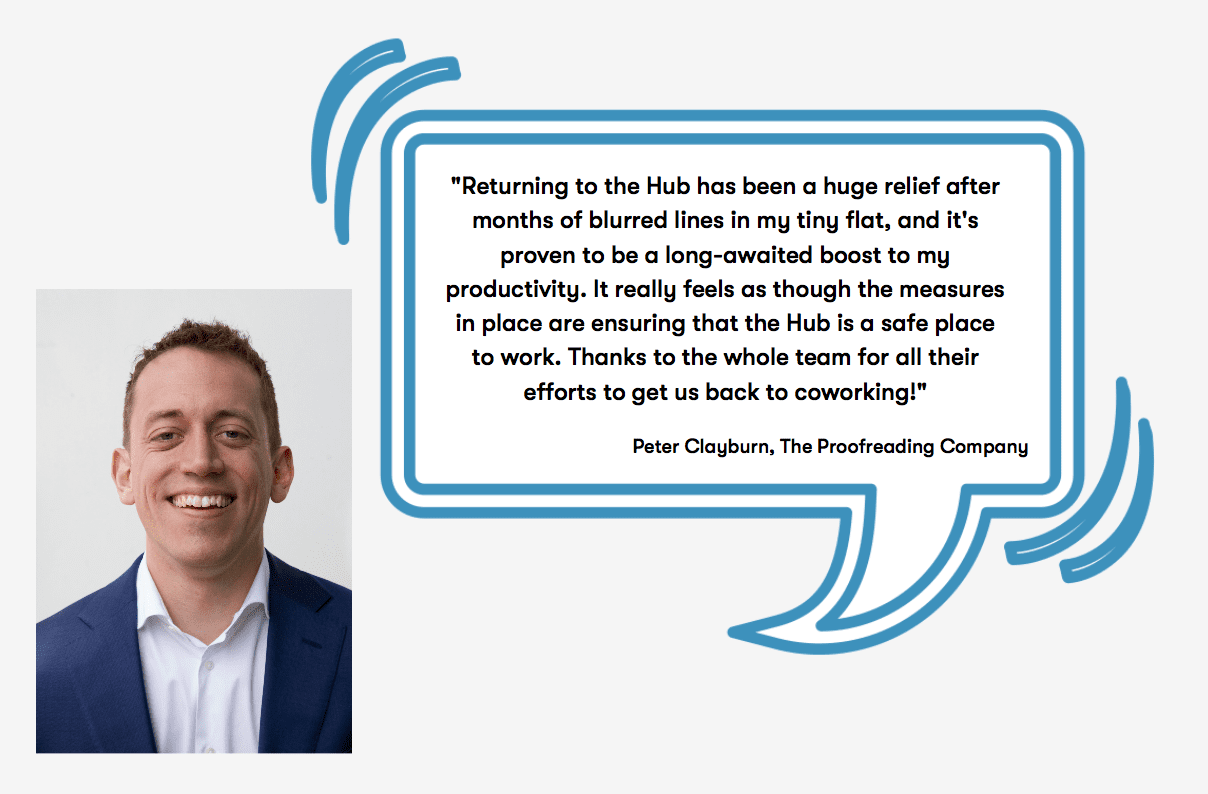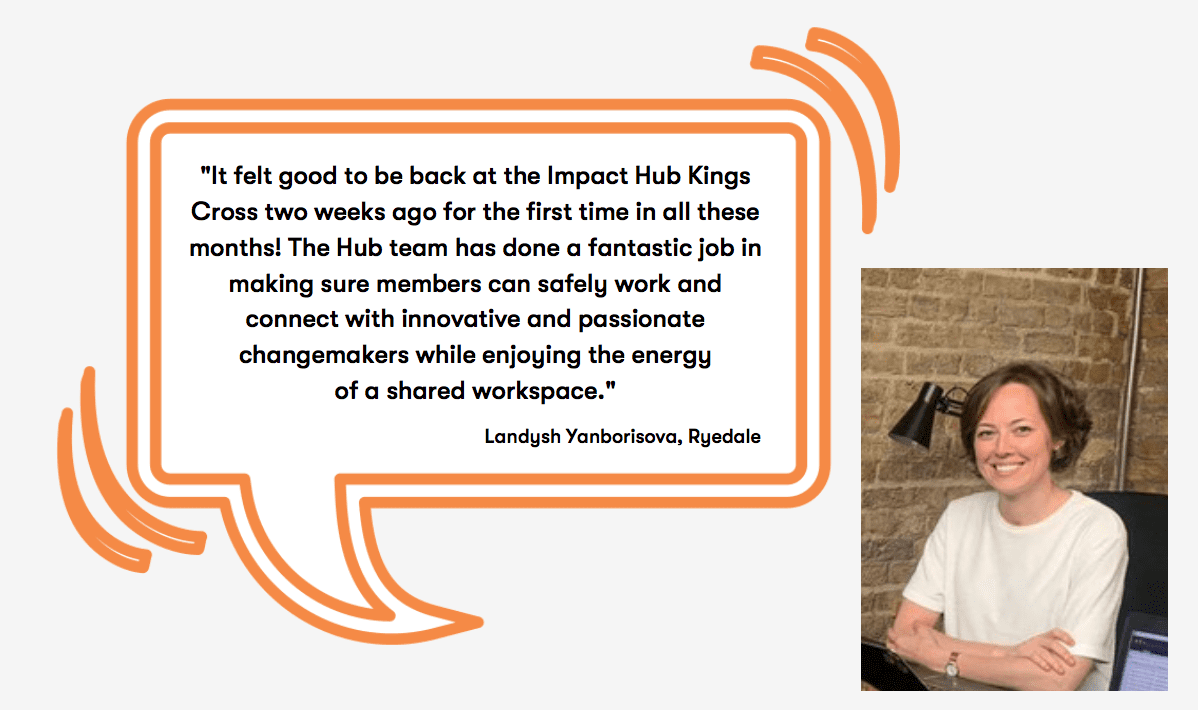 We had a quick chat with Jon from Ryedale, as with all our member organisations, they are maintaining a relaxed attitude to getting back to business as usual, but recognise the value of coworking, "Since we've been fine working from home, we are not applying pressure to have people return. It is clear though that the ability to meet and collaborate occasionally has been sorely missed.." – Jon Rushman, Ryedale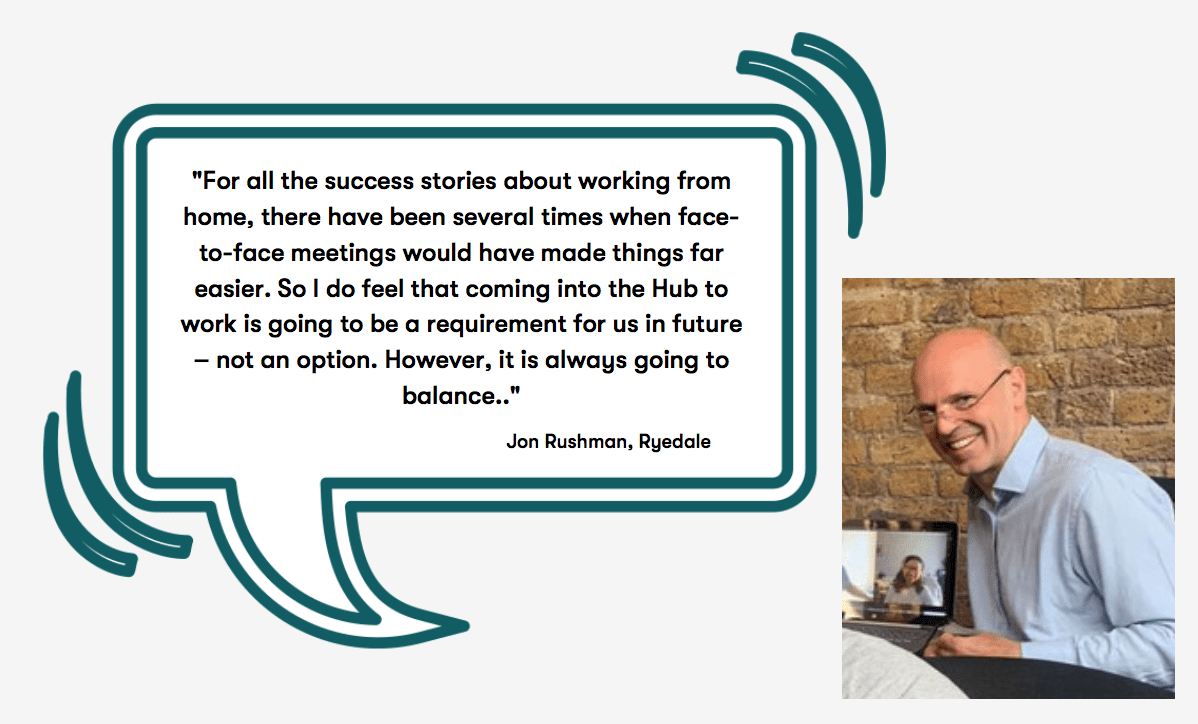 Our impact-driven community of social enterprises and entrepreneurs is growing! If you're seeking a fully safe workspace and dynamic community to plug into, with weekly events on a range of topics, from wellbeing to finance and business support, we'd love for you to join as a new member by 1st September for 50% off your first month membership fee, or 20% off an annual membership! 
Contact us at [email protected] to come in for a free trial day and check out our coworking or fixed desk options. Find out more about our fully COVID-Safe Hub here, and find out more about membership here.